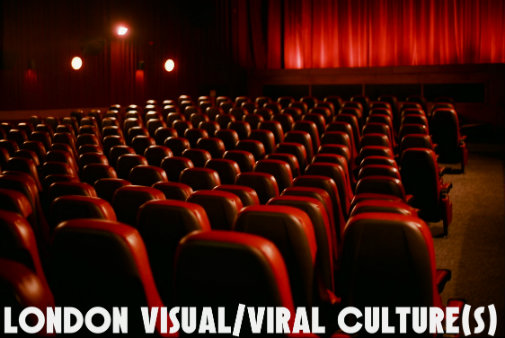 Zoooooom to the latest cineTREK©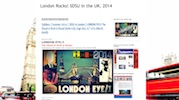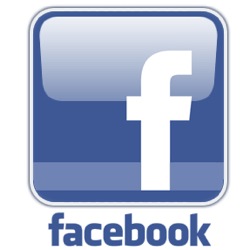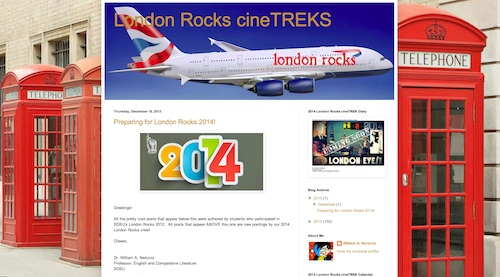 visual/viral syllabus london rocks facebook post your writing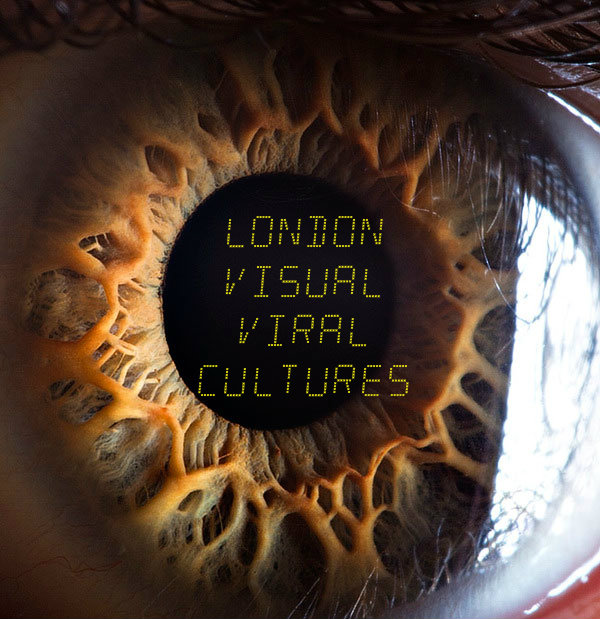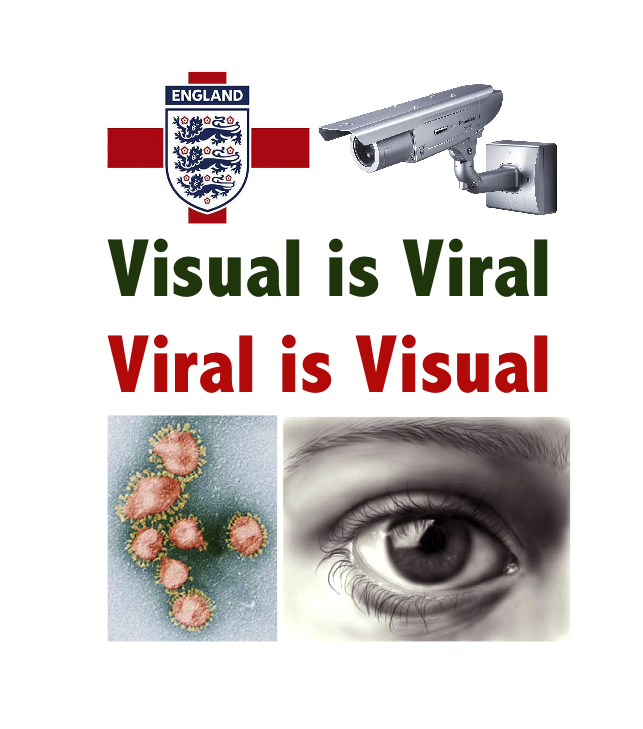 Director, MALAS | Professor, English and Comaparative Literature
11, July 2014 | FRIDAY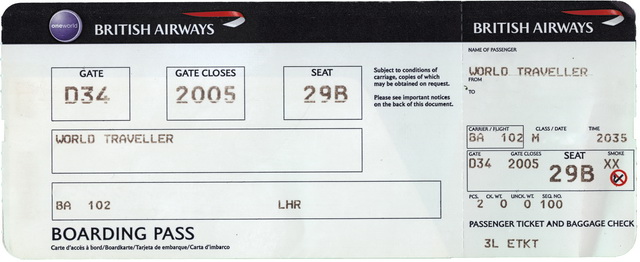 Filled with excitement and anticipation, we board our respective jets in Los Angeles, San Diego, and other U.S. cities for our trip 'over the pond' to London, England--be sure to get plenty of sleep if you can, tomorrow will introduce you to a brave new world!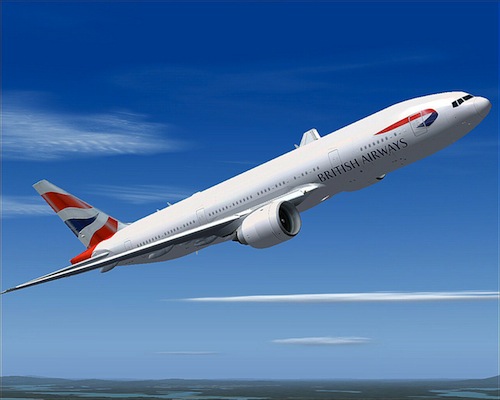 12, JULY 2014 | SATURDAY





Mildly jet-lagged but still excited the majority of us stumble our way off our transatlatlantic teleportation vehicle and onto the offramps at Heathrow anticipating the cheerful greeters in the British immigration services! FIE is sending folks to greet us and escort us into the city so just look for me, Professor Nericcio, when you emerge past all the cool duty-free shops that line your portal out into Heathrow terminal. From the airport we will be whisked into central London and eventually, after a stop or two, arrive at your new home away from home, Manson Place. Take a virtual tour now!

Do yourself a favor and DO NOT take a nap when you get into your home! Try to stay up as late you can the first day and go to sleep at a normal time after the sun goes down--stay away from caffeine or you may not adjust to London time quickly!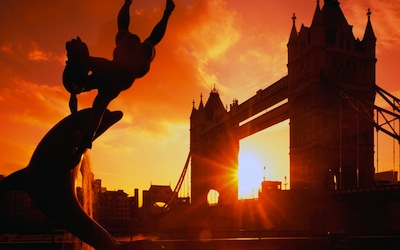 London is in a much different spot on the planet than San Diego--when we get to town sunrise is at 4:57am and sunset is at 9:15pm.
13, JULY 2014 | SUNDAY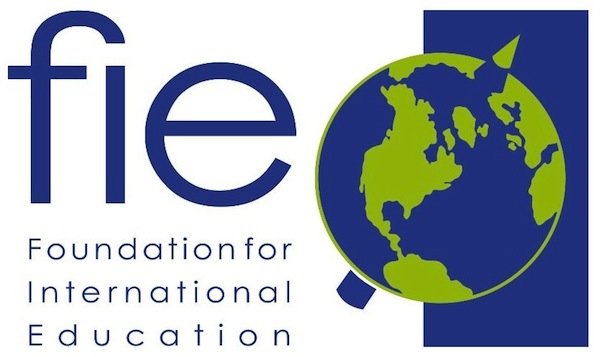 A day of adventure as Simon the close-talking, fastwalking Blue Badge guide loses half the group as he bounds across the Southbank and onwards to Trafalgar Square.

14, JULY 2014 | MONDAY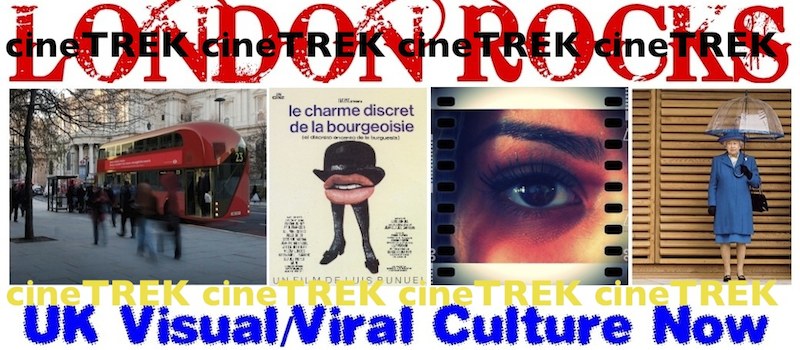 A day filled with powerpoints from FIE and your first class with Professors Nericcio, London Visual/Viral Culture, and John Makey, British Life and Culture.

15, JULY 2014 | TUESDAY

British Life and Culture starts your day with John Makey from 10am to 12pm with a documentary on Immigration in the Oscar Wilde Room. Then the magic begins as Makey takes us to the East End for a tour of Brick Lane and delicious lunch (

gratis

! paid for by your FIE fees).


cineTREK©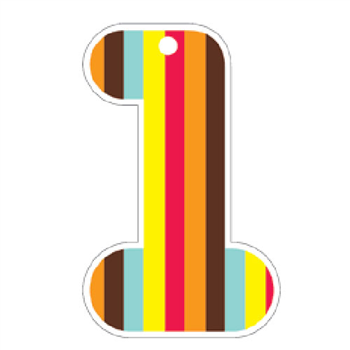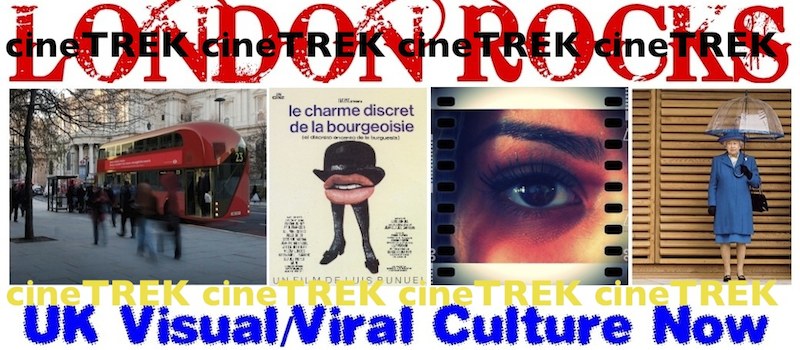 Are you ready?!!! It is time for London Visual/Viral Culture's first cineTREK!: It is the evening of July 15 and whilst we are still digesting our meal from our amazing trip out to Brick Lane with John Makey, we venture to go out once again. We will meet on the doorstep of Manson Place at 7:30pm sharp for our jaunt out on the District Line to Embankment Station. From there, we will cross the bridge over to BFI for some pre-screening chit-chat with adult beverages (not mandatory!). Then we will screen the film and have a brief discussion before jumping back on the tube for our journey home! Get your tickets now!! They are available online here to ENSURE you get a seat--tickets sell out fast at BFI (check the concession price as you are a student, just be sure to bring a student ID!)....Which screening? Tuesday, July 15, 2014 @ 8:40!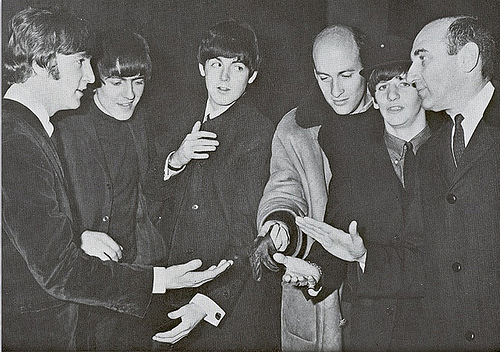 16, JULY 2014 | WEDNESDAY

Make sure you wake up a little early and have a good breakfast! It is Wednesday morning and at 10am you find yourself in the Oscar Wilde room @ FIE, well-rested, bright-eyed, and bushy tailed for another of John Makey's seminars.
Good news, Professor Makey has opted to cancel this morning's movie in order to give you time to sleep-in AND to begin your group work for your class. Did Professor Nericcio have anything to do with the unforseen, pleasant turn of events? He's not talking!
cineTREK©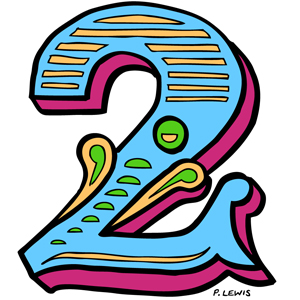 Well rested after a good night's sleep we will leave at 12 noon sharp from the stairs in front of your house at Manson Place for our walk through Hyde Park, past the charming

cottage

of Prince William and Princess Kate (feel free to wave) and north onto Notting Hill and the Gate Theatre for a screening of Richard Linklater's amazing

BOYHOOD

--read more about it here. The Gate is one of London's more acclaimed and eclectic movie palaces as you can see just below. Should you purchase tickets in advance? I am going to just to make sure I have a seat though I don't imagine it selling out!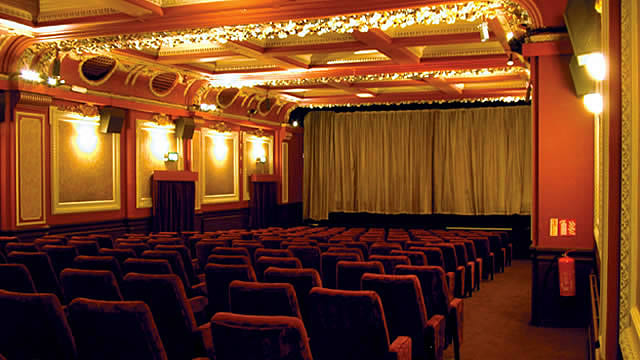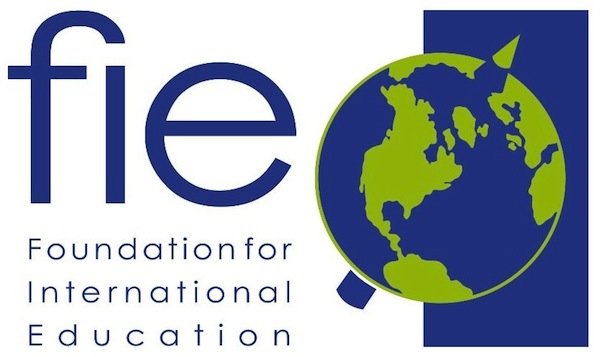 Don't forget that at 6pm today you are walking over to the Baden Powell House Roof Garden for an FIE Reception that will wow and delight!!!!! Worth it just for the view but also to meet all the folks presently studying in London with FIE!!!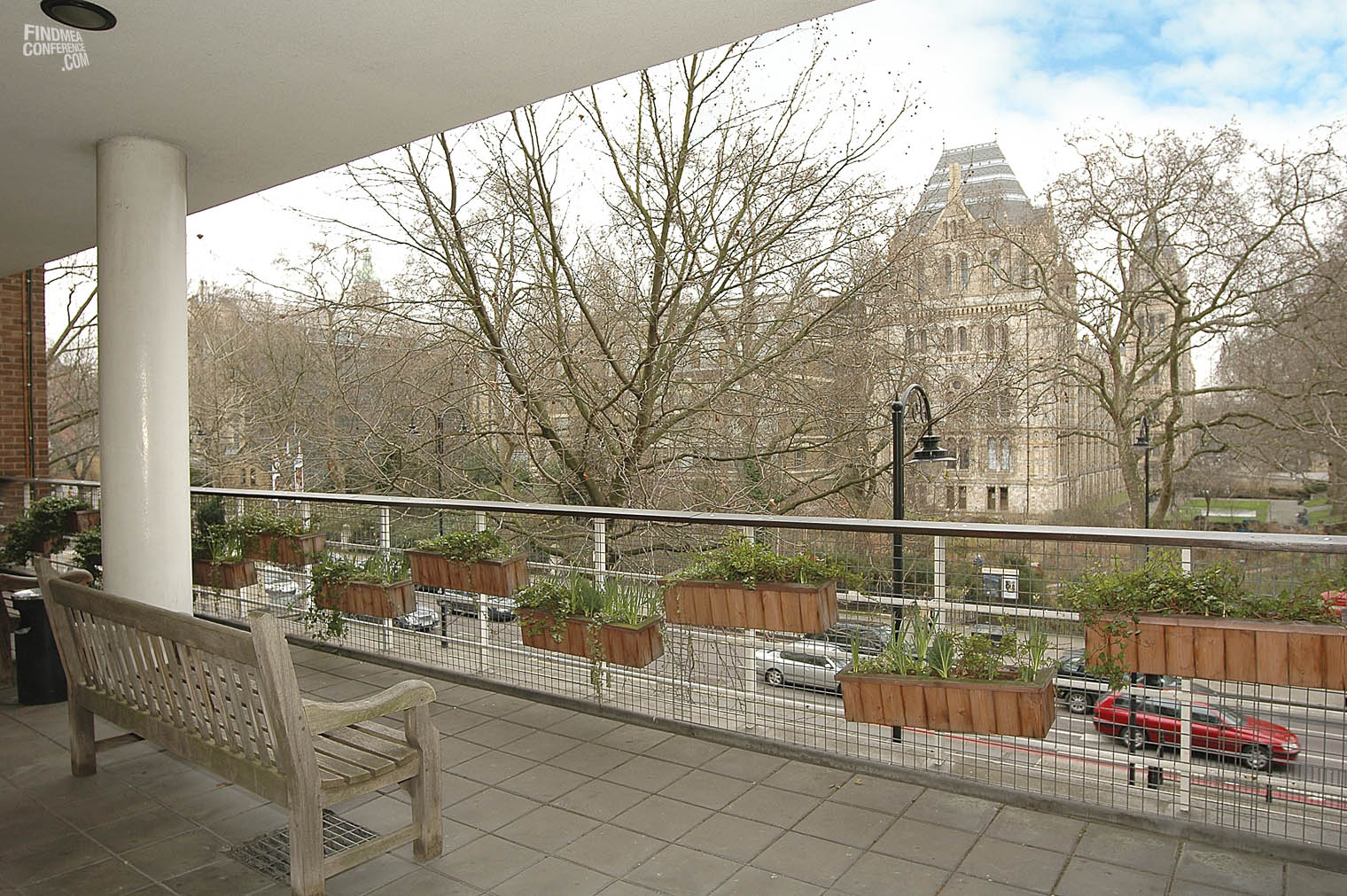 17, JULY 2014 | THURSDAY
All hail John Makey, it is Thursday morning and you get to sleep in LATE for the second time. Take advantage of it!

Your first time certain of today is at 1:30 pm when we will gather in the basement student lounge of FIE's FOUNDATION HOUSE for Makey's BRITISH LIFE AND CULTURE field trip to St. Paul's Cathedral.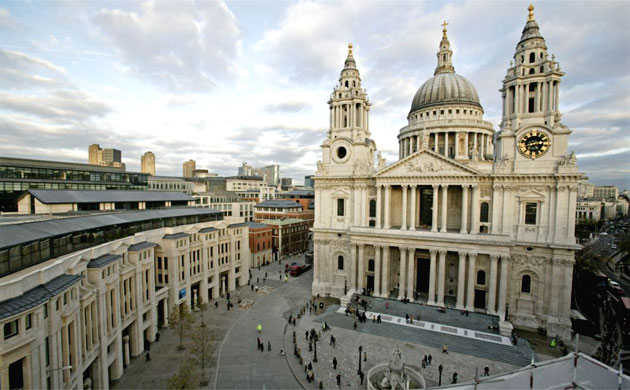 cineTREK©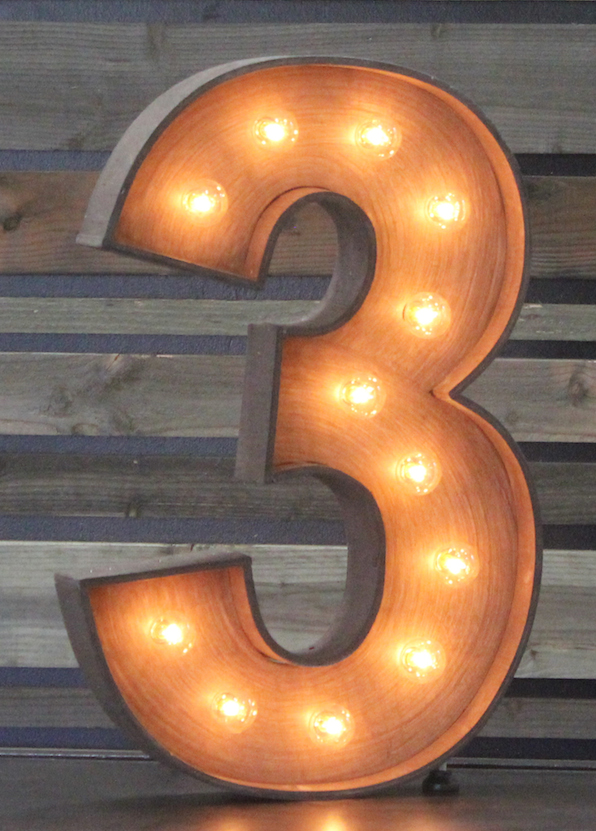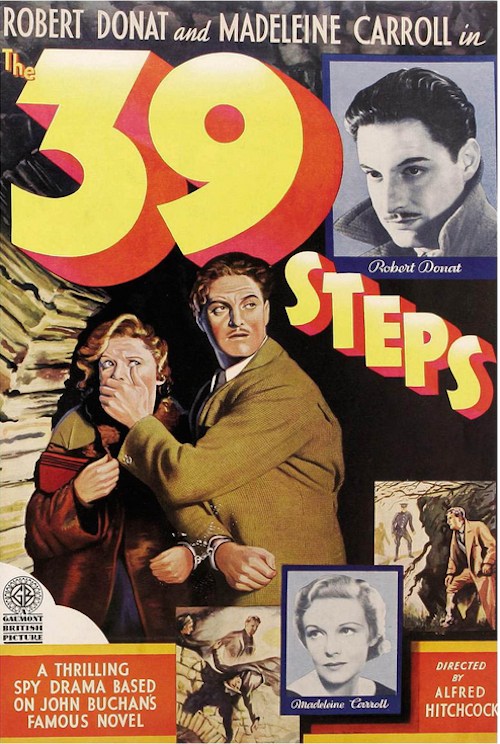 Cinetrek 3 finds us hopping out to the London Theatre scene, a spectacle that would make Guy Dubord roll in his grave--for those of you who want or need the escort, we will meet on the stairs of your posh Manson Place estate at 6:50pm for the walk/ride over to Picadilly Circus and the Criterion Theatre. Needless to say our venture out to the theatre tonight courtesy of FIE will make more sense if you have screened THE 39 STEPS by Alfred Hitchcock!! How to do that? Read your old emails, of course! You will not want to write about this cineTREK unless you have pre-screened the Hitchcock film!

Also beware, this is a mandatory write-about-the-cineTREK outing

, so take good notes and write a good critique of the experience including critical observations, anthropological notations regarding theatre in the UK, people-watching, etc etc. Your posting should have a great title, useful images/links, and anything else to make your writing scintillatingly witty and sharp! Your writing does not have to be formal (i.e. typical RWS-crap), but it should not be too loose either (like a note you would leave on instagram). Shoot for a tone somewhere between a NYTIMES blog and the Awl. This posting should appear on the site before 12midnight, the evening of Wednesday, July 23, 2014.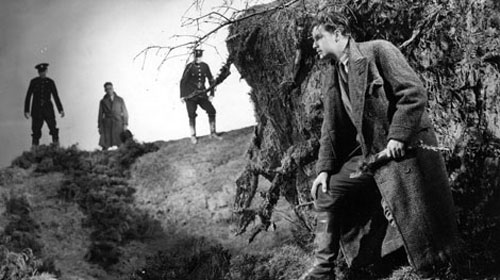 18, JULY 2014 | FRIDAY
cineTREK©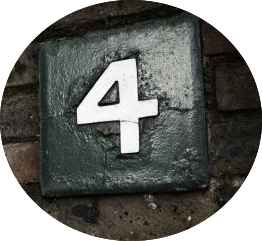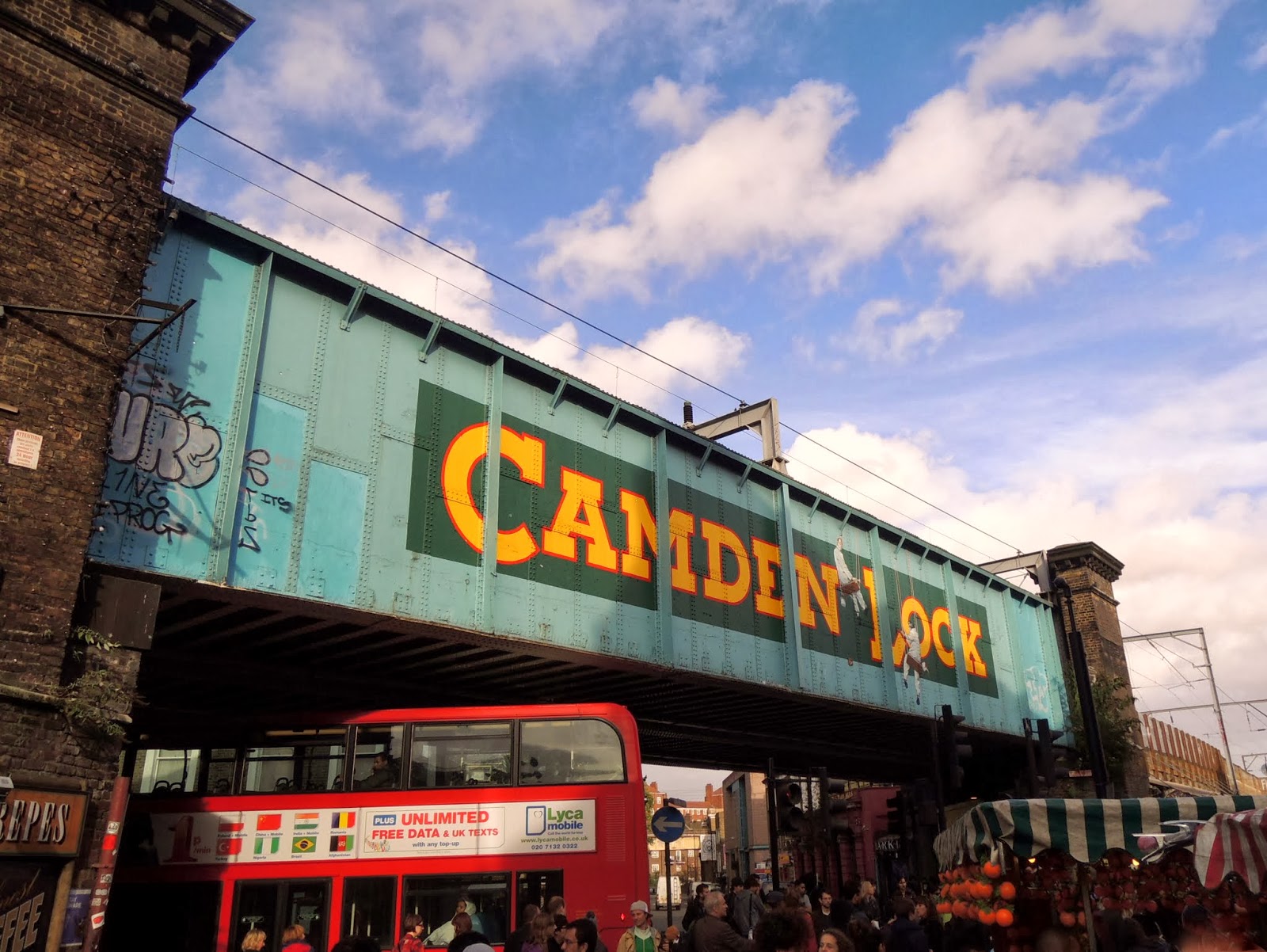 CITY AS SPECTACLE cineTREK 4


It's 10am on Friday morning and at 10:02 sharp we bound off your doorstep at 13 Manson Place and on to the South Kensington station for our trip north today to Primrose Hill--be sure to bring umbrellas as the forecast says we will be doused with buckets of rain (update--now, maybe not). That's too bad (and I hope the meteorologist is wrong) as our first stop today is Primrose Hill, the highest point in London and the best place to get a panoramic view of the city (and its thunderstorms!); after Primrose, we will make our way back to the Chalk Farm station on the Northern Line for a quick stop south in Camden Yards, where I will let you loose for two hours of shopping and hanging out in one of the largest, most notorious public market in London (it's set atop canals and locks which also makes it one of the more picturesque). After Camden, we will head north to Hampstead, a lovely village in the North of London that feels like a small town, but is still part of greater London. There, we will visit my favorite pub in London for a pint (or whatever) and a light lunch--maybe on me, I am working with FIE to see if we can swing it!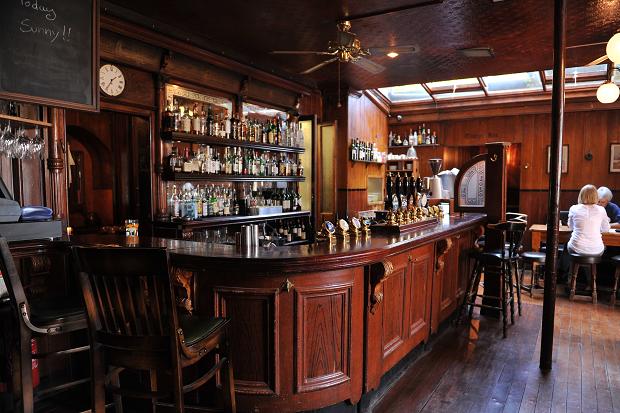 19, JULY 2014 | SATURDAY
Wow! Has it REALLY been a week--what a whirlwind tour! The good news is that today, Saturday, July 14, 2014, we have NO cineTREKS--enjoy your break and watch for updates to the page coming soon!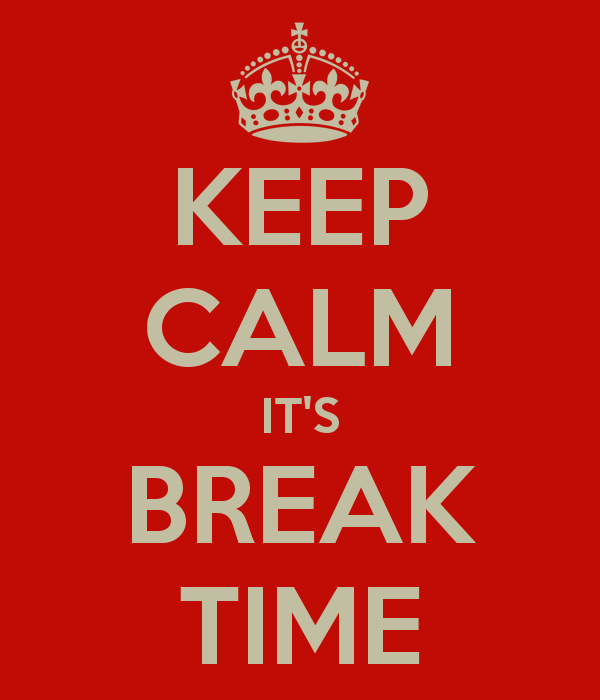 20, JULY 2014 | SUNDAY
cineTREK©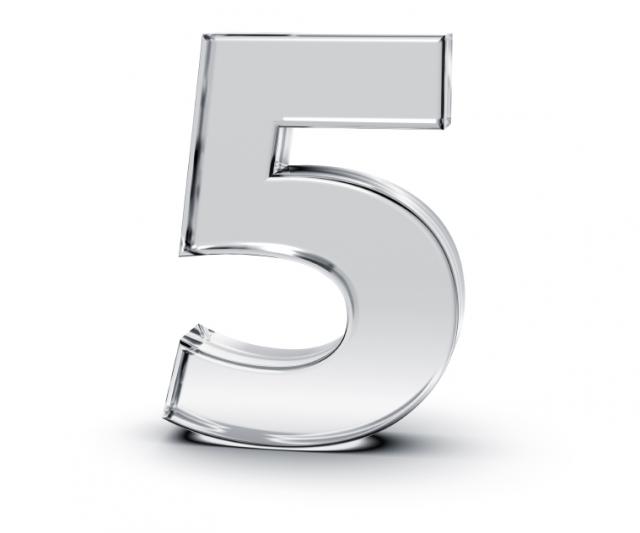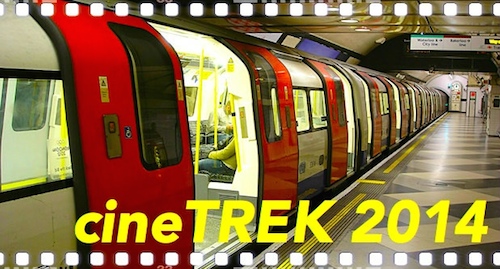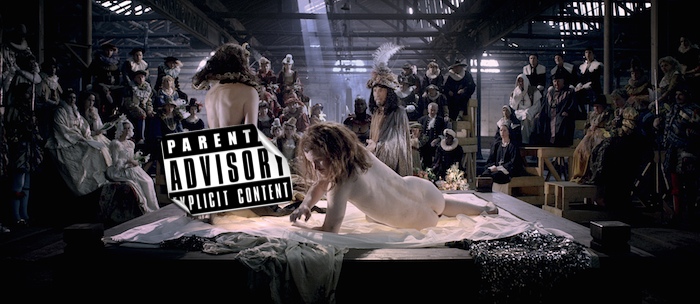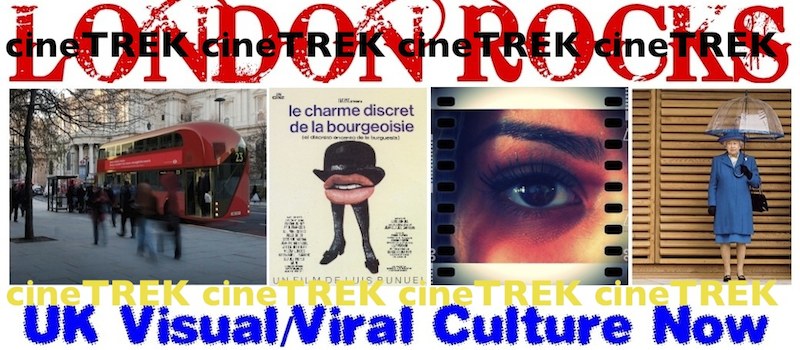 This cineTREK Sunday night is for devoted cinema lovers ONLY!!! The film tonight at BFI is called GOLTZIUS & THE PELICAN COMPANY--it is a 3:45pm screening so we will leave your steps at Manson Place at 2:55pm sharp.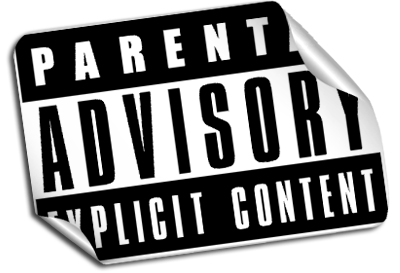 Peter Greenaway, the mind behind 'Goltzius, is a director obsessed with the intersections of sexuality and textuality, of cinema and literature, and of technology and the body.
All of these come together in this controversial film that is the talk of London
. I must warn you however that if you are not a student of film, especially if you have not seen any of Greenaway's other projects (THE PILLOW BOOK, PROSPERO's BOOKS) many of the depictions in this adult art film may strike you as challenging (and, for some of you, offensive). So if you would prefer to come out with us tonight and screen
SOME LIKE IT HOT at 4pm
featuring Tony Curtis, Marilyn Monroe, Jack Lemmon and San Diego's Hotel Del, you are welcome to do that film as a cineTREK proxy for Greenaways magnum opus. No worries--Billy Wilder's SOME LIKE IT HOT cinematic project is every bit as innovative and creative as Greenaway's, it just does not push the "window" of cinema forward as does Greenaway's visionary hallucinations!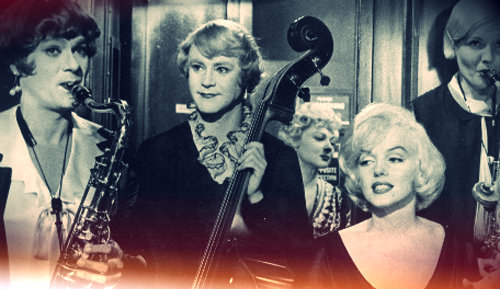 21, JULY 2014 | MONDAY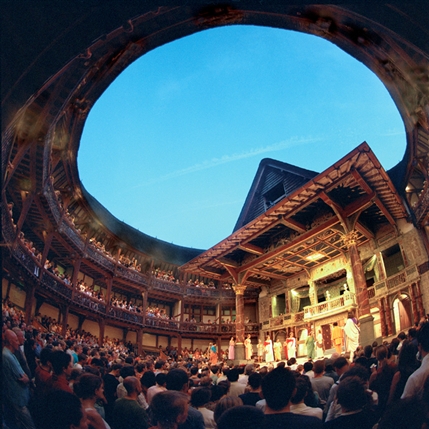 It is 9:00am, bright and early, on Monday morning and we meet on your steps of Manson Place for the ride out to Embankment Station and our visit to the Southbank's Globe Theatre. Here's some advice from Professor Makey himself from an email sent to you: "Just a reminder that we are meant to be at the Globe for 9.45 so we can start the tour/talk with an actor at 10am prompt. Allow 40 minutes travel time - the attachment gives directions and some background info on the Globe if you know very little about it or Shakespeare in London."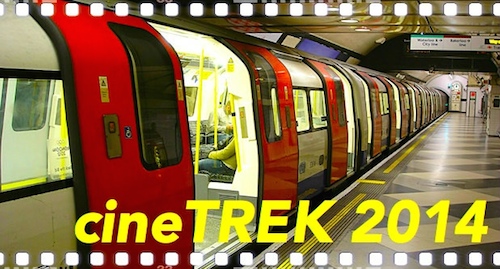 cineTREK©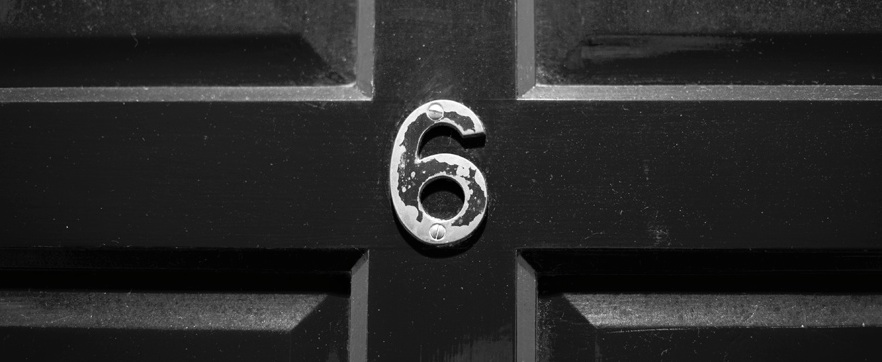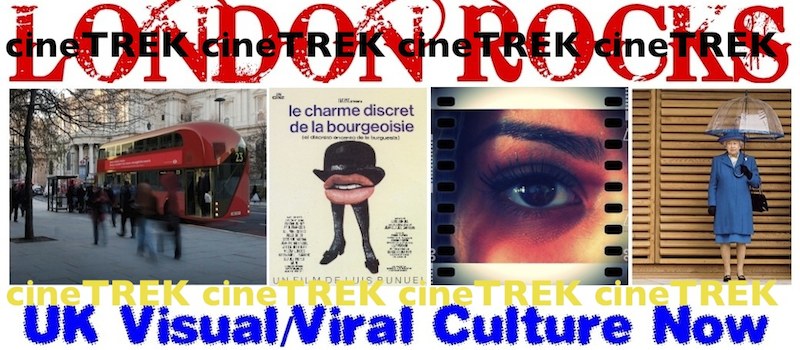 I am not sure exactly what time this sixth cineTREK will start, but let's say one hour or so after the Shakespeare/Globe British Life and Culture field trip ends--enough time for you to get something to eat and drink while we are already out there hanging out by the banks of the Thames. As we are already there on the Southbank, it's an easy stroll over to the Tate Modern--one of the most magificent art temples on the planet and, extraordinarily, FREE. cineTREK 6 takes us from the spectacle of cinema to the glories of modern art. The first hour of this cineTREK will be guided--I will take you here and there in the museum pausing occasionally to talk to your about some of the modern wonders housed in this former electric powerplant's endless galleries. But then the fun begins as I let you loose in the building on a wild aesthetic mission to find two paintings/sculptures/installations that blow your mind and then to write (and publish on our blog with the pictures you take of these works) a comparative piece on your selected works of art. Deadline for this blog posting is Monday July 28, 2014.

22, JULY 2014 | TUESDAY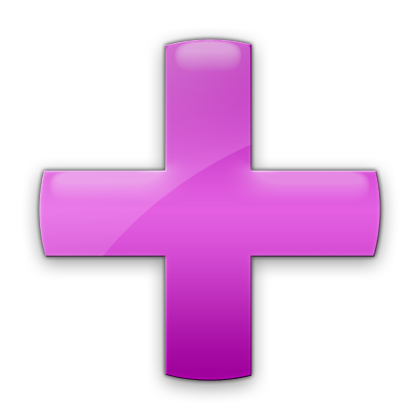 cineTREK©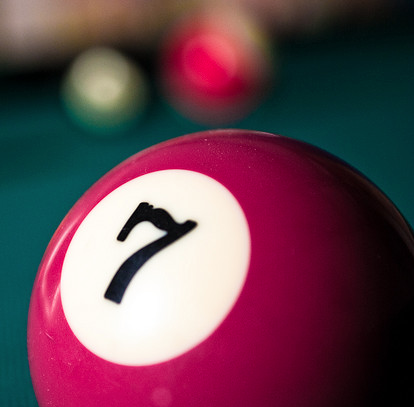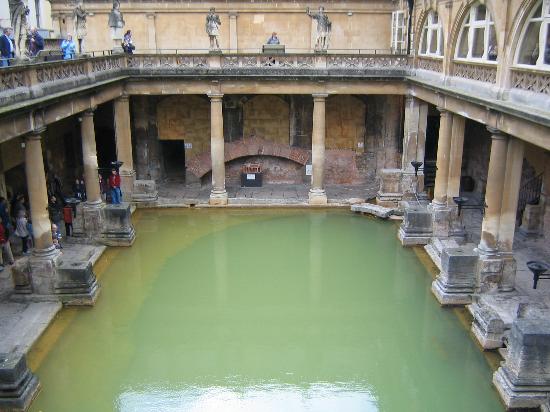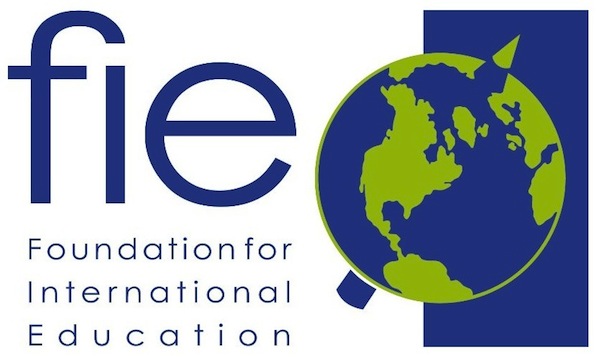 Our day begins bright and early. You MUST MUST MUST be up and ready and outside on the steps of MANSON PLACE at 7:45am in the morning in preparation for our motor coach tour of the City of Bath and, then, amazingly, off to Stonehenge where you can commune with your inner druid and make contact with one of the man-made wonders of the world. As Stonehenge is, in a sense, the epitome of a "spectacle," a sacred human construction built, one imagines, as a cosmological/theological compass, I have opted at the last minute to make this trip one of your cineTREKS! Think about the word "spectacle."





click to enlarge


Human architects and engineers construct spectacles as living monuments, physical interventions in communal space that actually organize that very community. More on this to think about tomorrow when we are running up heights of the Shard.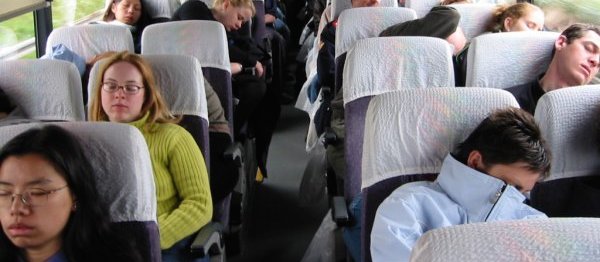 But no worries fans of sleep, after they pick us up, you can wander on back to the land of dreams as we are not scheduled to pull into Bath until around sometime after 10:30am. Our journey will be led by a personal guide from Anderson Tours--if past trips are any evidence, this will be one of the highlights of your UK adventure.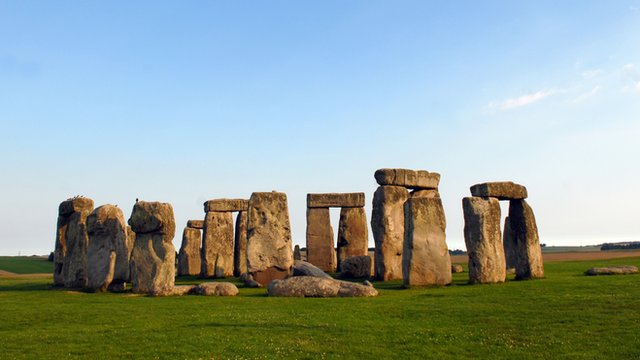 23, JULY 2014 | WEDNESDAY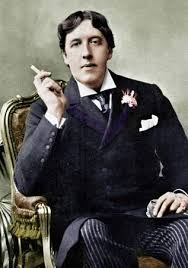 10am: British Life and Culture class with John Makey in the Oscar Wilde room at FIE headquarters. Here's a little info on the amazing author whose name blesses your little classroom at 114 Cromwell Road.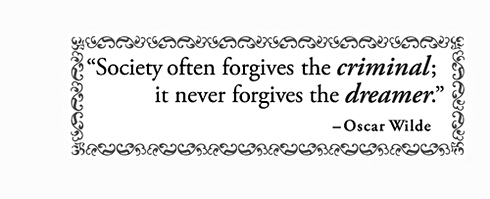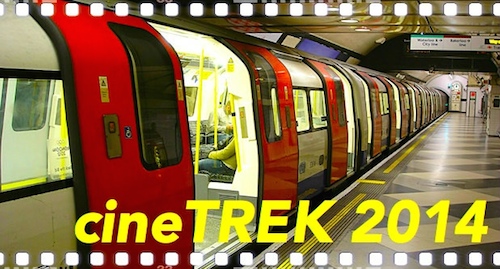 cineTREK©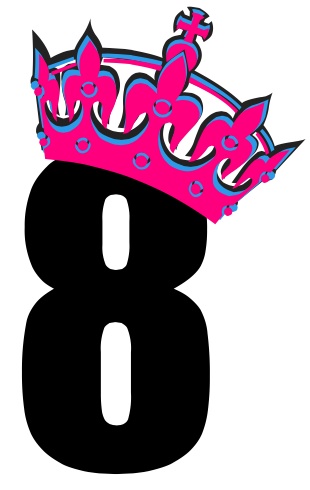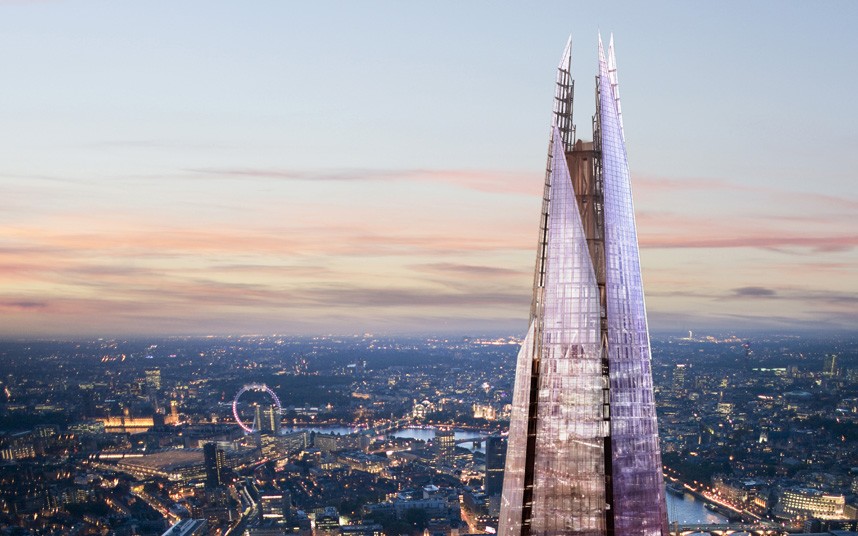 It is 3pm and you have taken a little time to dress well as we leave the steps at Manson Place for cineTREK #8 to the poshest new building on the planet, the Shard. It's weird that we should visit Stonehenge on one day and the Shard on the next--like visiting two of the lauded Spectacles from one millennia and another, here juxtaposed side by side, day after day, on our London Rocks tour. Be sure to read up on the Shard/Shard project here and here and here before joining me for our tour of the facility. If we did not know it before 9-11, we know it now: buildings/architecture are tied intimately and utterly to the perspective of the nation that hosts said structure. We know this is true of the pyramids and Mexico/Egypt (take your pick), and it is no less true of the Shard, home of the Shangri-La hotel, the tallest building in all of Europe. Buildings are landmarks, they are spectacles, and the stories they tell of the companies that commission them and the women and men who work and own these monuments of the species to itself are a necessary part of our tour of the English psyche via anthropology, and, today, architecture.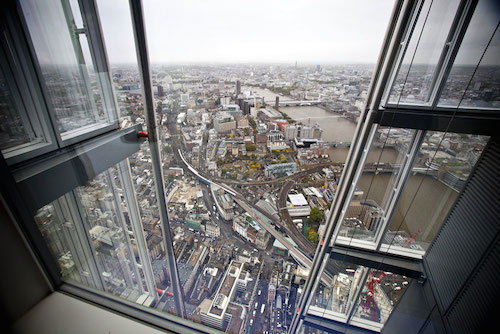 24, JULY 2014 | THURSDAY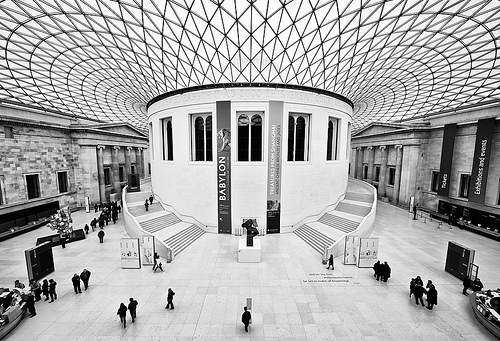 John Makey found himself double-booked this morning so your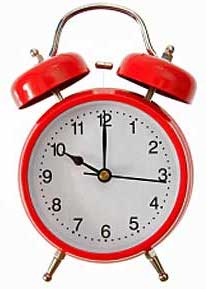 British Life and Culture guide is none other than me, Dr. Bill Nericcio, as we head out into the London morning for our adventure at the British Museum.

As we are scheduled to be there with our entire LONDON ROCKS group at 10:30am, we will leave the steps of Manson Place at 10am sharp

for the journey over to a museum that holds and maintains the filthy lucre of Great Britain's adventures all over the planet--there was a time when the sun never set on the British empire and the British Museum holds the evidence of this extraordinary history--ever heard of the Rosetta Stone, the artifact that allowed archaelogists to figure out the meaning of hieroglyphs, it's here! Egyptian mummies? dozens! Priceless friezes from the Greek Parthanon? Here as well.

You may have noticed that Londoners have a stronger sense of history than do most San Diegans--the reason for that has something to do with culture, but also almost assuredly it has something to do with longevity (the fact that Londoners have prowled the banks of the Thames for ever two millennia). The museum does a good job of documenting this span of history in ways that show why England remains a dominant global cultural force.




After our brief group lecture within the bowels of the British Museum, you will be cut free to wander and lose yourself in the thousands of exhibits filling this extraordinary temple of world cultural artifacts. At some point you should stop and have some lunch OR bring a sandwich with you as we will be staying out in this part of London for our next appointment...

1pm

At 1pm sharp, let's all gather outside the main entrance of the British Museum for our walk over the Holborn underground station...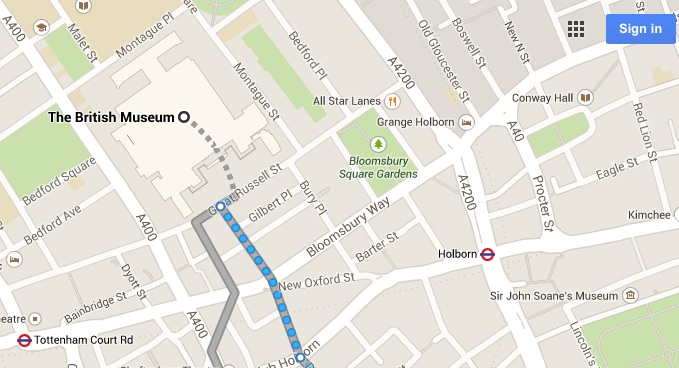 From Holborn we will venture west on the Picadilly Line to Picadilly Circus where we will hop on the Bakerloo line south to Lambeth North and from there on to the Imperial War Museum ...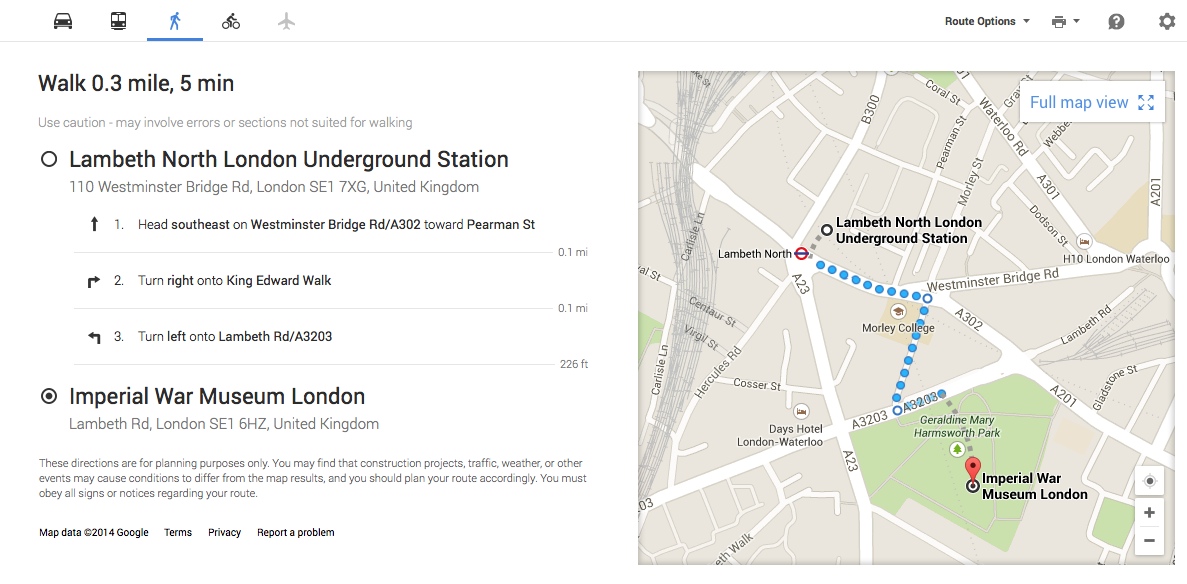 ....where Professor John Makey and more weapons of mass destruction awaits us with open arms!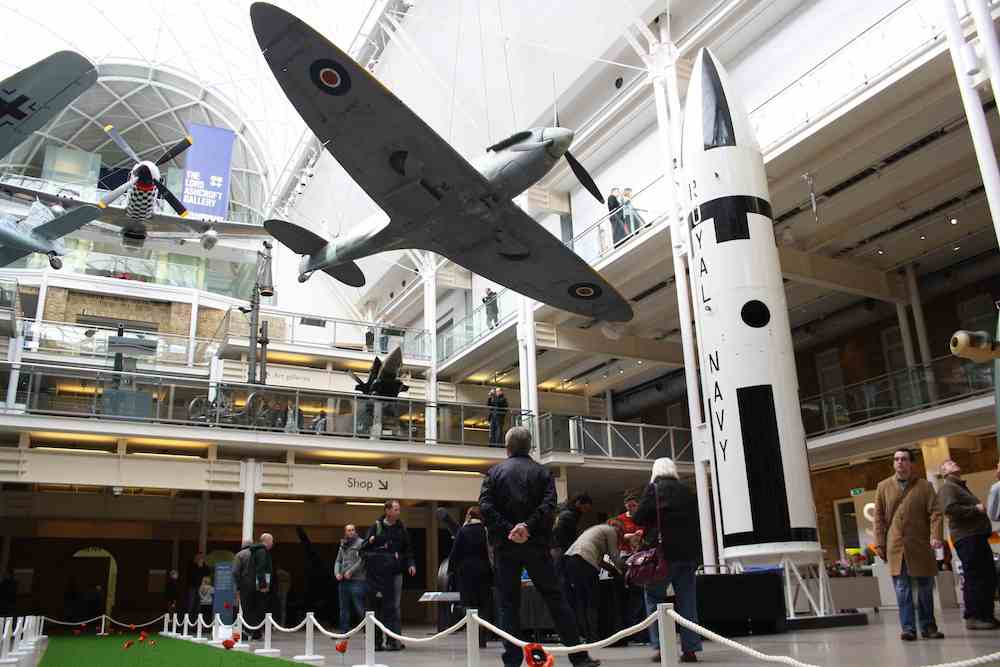 25, JULY 2014 | FRIDAY
No classes scheduled today! Have a great day!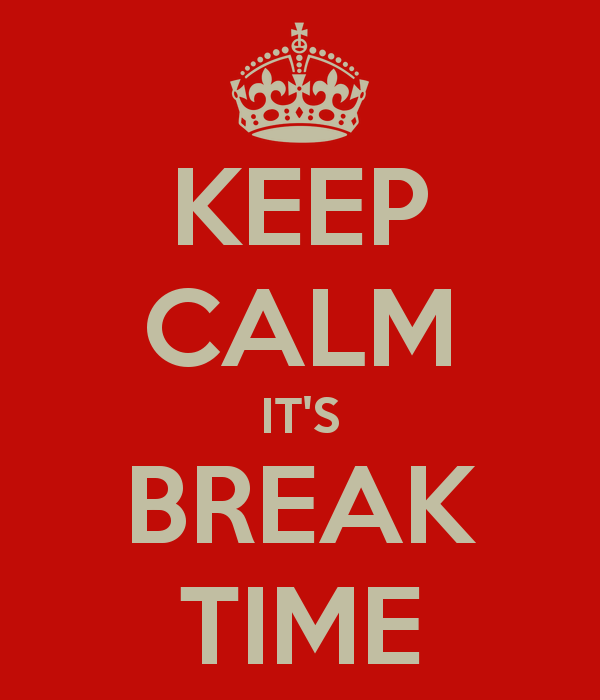 26, JULY 2014 | SATURDAY
cineTREK© 9
CANCELLED -- MOVED TO SUNDAY NIGHT, July 27, 2014,
8:50pm screening!!!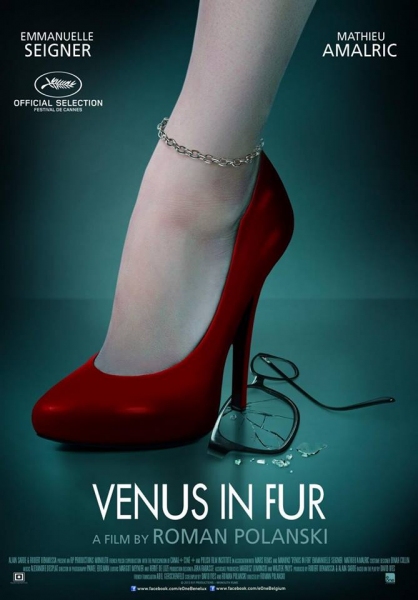 More and more, with every passing day, London reveals itself as one of the cinema centers of the universe--the ability to sample the very best of world film is on display here on a daily basis. Today we venture out from your flat steps at 5:45pm for a junket back to BFI and Roman Polanski's VENUS IN FURS. As with Peter Greenaway, whose 'GOLTZIUS project wowed our eyes singed our synapses, Polanski's project, a melding of theatre and cinema (
once again
, Greenaway fans) explores the world of human desire, performance, and taboo. This is an adult film, but not a pornographic one, still if your sensibilities adhere to film as entertainment or film as escape, you may not want to join us for this one. Before you screen the movie, you will want to read up a bit on
Sacher von Masoch
and his book
Venus in Furs
--it will help to set the stage for this screening.
27, JULY 2014 | SUNDAY
cineTREK©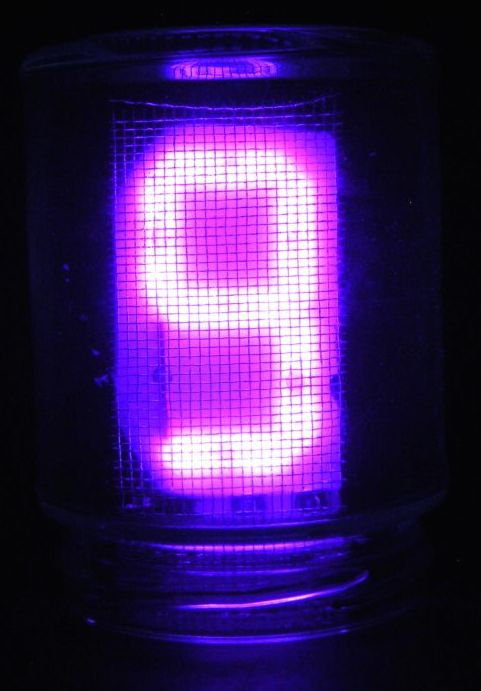 It is 11:50am, Sunday morning, and we bound from the steps of Manson House to the west of London, and Riverside Studios to screen a new Italian film, THE MAFIA ONLY KILLS IN THE SUMMER, part of an Italian Film Festival at
Riverside Studios
. Riverside is NOT your usual AMC theatre--it is a clearing house for progressive film/cinema/art/performance art on the banks of the Thames. Read more about their vision
here
. THE MAFIA ONLY KISS IN THE SUMMER is directed by Italy's "Jon Stewart," called Pif (Pierfrancesco Diliberto)--read an interview with this breakout cinematic talent
here
.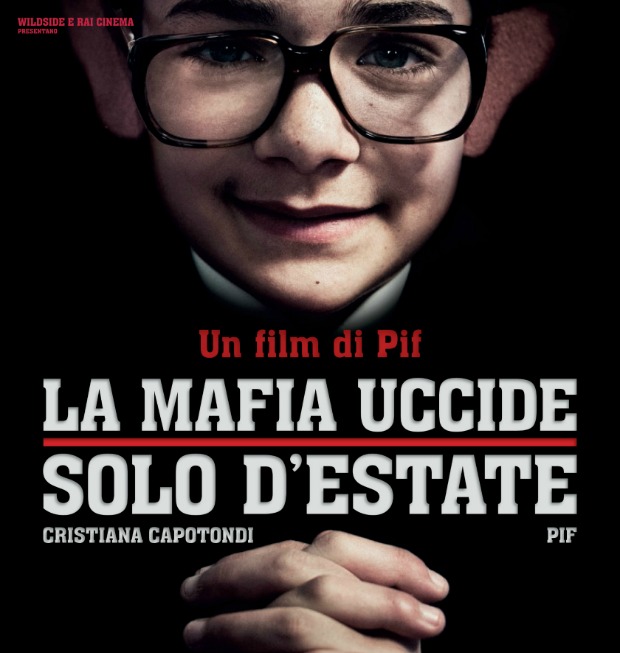 and, later that same night!!!
cineTREK©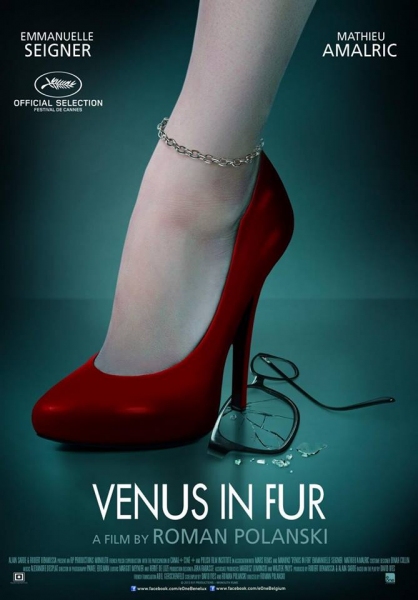 More and more, with every passing day, London reveals itself as one of the cinema centers of the universe--the ability to sample the very best of world film is on display here on a daily basis. Today we venture out from your flat steps at 7:45pm for a junket back to BFI and Roman Polanski's VENUS IN FUR (8:50pm screening if you want to get there on your own). As with Peter Greenaway, whose 'GOLTZIUS project wowed our eyes singed our synapses, Polanski's project, a melding of theatre and cinema (
once again
, Greenaway fans) explores the world of human desire, performance, and taboo. This is an adult film, but not a pornographic one. Still, if your sensibilities adhere to film as entertainment or film as escape, you may not want to join us for this one. Before you screen the movie, you will want to read up a bit on
Sacher von Masoch
and his book
Venus in Furs
--it will help to set the stage for this screening.
28 JULY 2014 | MONDAY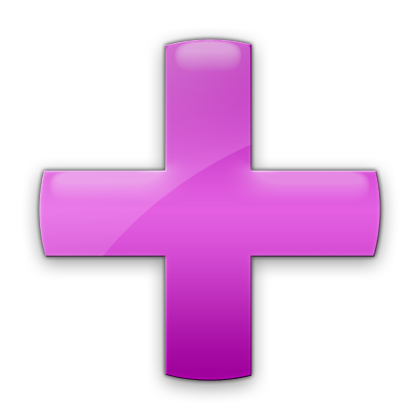 cineTREK©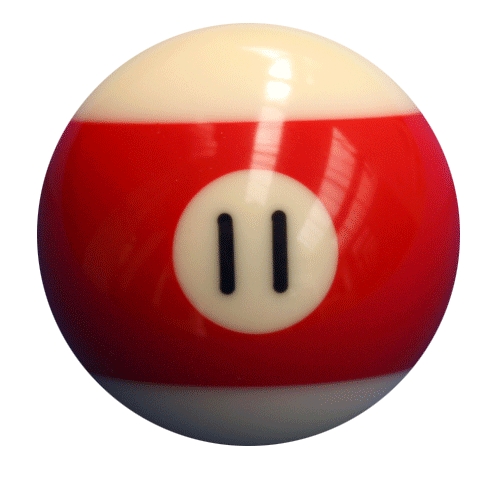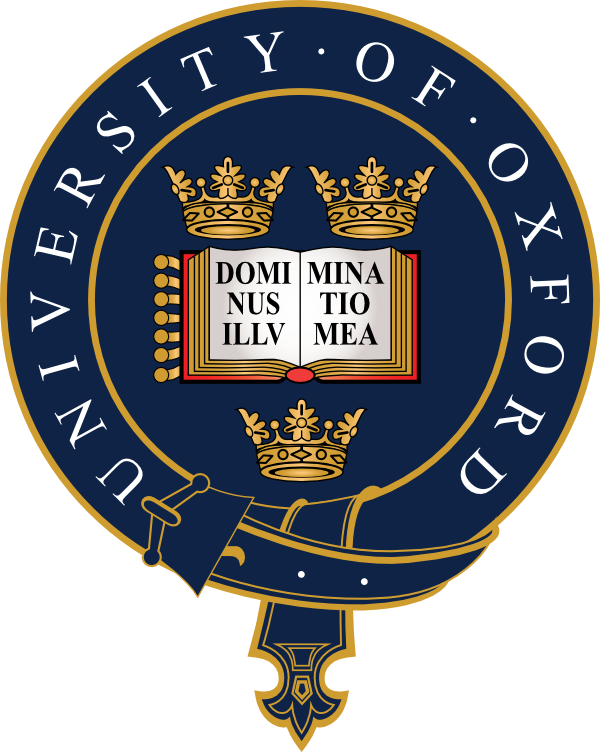 Oxford Trip! Hello Visual/Viral London class (and you beloved London Rocks lurkers) today we head out to

the

university to end all universities, Oxford University--for reference, here is Oxford noting its own strengths and here is Wikipedia's take on the same. We trot away from Manson Place steps at 8:55am for our trip over to South Kensington and the Circle Line over to Paddington Station. At Paddington, you will have a few minutes to breakfast before we pounce on the 9:50am train for our hour-long journey over to Oxford where we will be met by Professor Makey. Since the students in viral/visual London class have been clamoring for more

free

cineTREKs (no doubt to save your £ for clubbing!), I have opted to make this journey a class assignment with a specific twist: in your post, compare and contrast your experience and knowledge of Oxford vs. SDSU. Think like an anthropologist, combining facts you've researched with things you've heard and seen. Or, if that does not tickle your fancy, author your dispatch as if you are a visitor from another planet, landed at Oxford, both bewildered and enthused. Your blog posting for this cineTREK must appear on our site by 11:59pm, Thursday, July 31, 2014.

Some of us will be returning at the end of the guided tour, but as your tickets are open-ended for the day, you can return to London when you decide you are good and ready--the return ticket is good all day for Monday, July 28th.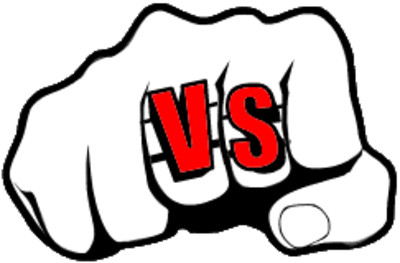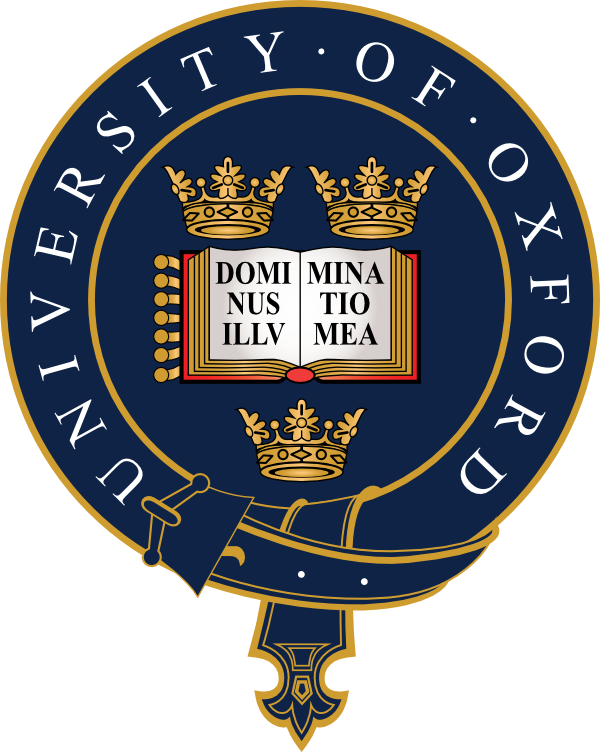 29, JULY 2014 | TUESDAY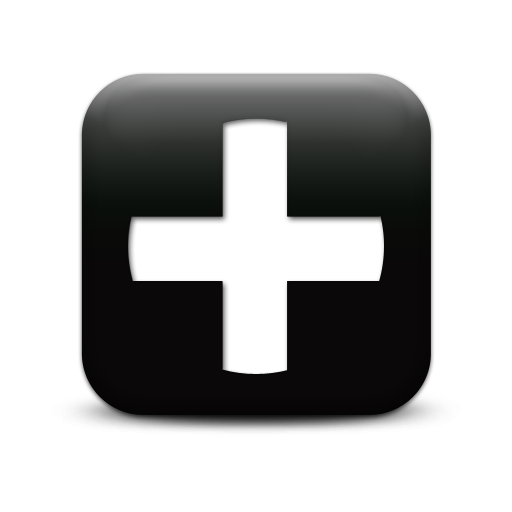 cineTREK©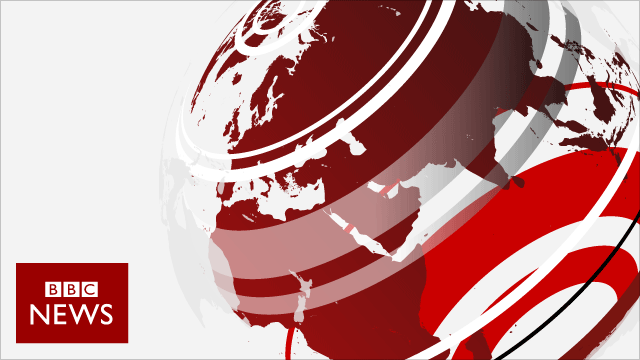 note: This is a joint British Life and Culture/Visual Viral Culture cineTREK/class--all London Rocks students should be in attendance.
The sun rises and catches us lounging about on the steps of Manson Place at 9am, well-rested and ready to visit BBC World Headquarters today. Students in the Visual/Viral London class should screen at least an hour of BBC1 or BBC News broadcasts (Channels 1 and 80 on your home TV) before embarking on this cineTREK; they should also read up on the BBC
here
and
here
as well--the Guardian UK keeps a special page with BBC-related stories. As you can see, the
recent history of the BBC
has been much akin to SDSU/CSU, a tale dominated by cuts and downsizing!
The BBC is at the heart of both our British Life and Culture & Visual/Viral London projects--it is, of course, responsible for sharing news and programming from across the planet, but it also largely responsible for
shaping
our perception of what
is news, what is newsworthy
. In this regard it shares more with say
The New York Times
than CNN or Fox News in the USA, in that what it elects to cover becomes what is coverable and newsworthy for the UK and beyond.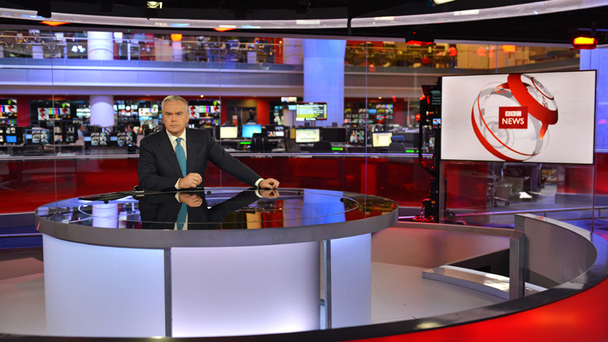 30, JULY 2014 | WEDNESDAY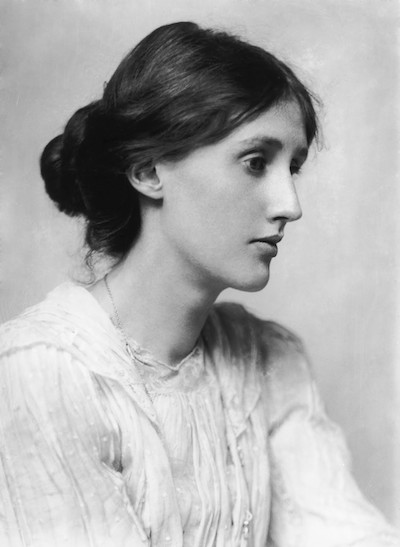 Class with Professor John Makey at 10am in the Virginia Woolf room of Foundation House, aka FIE Headquarters. Here's something to remember penned by Woolf, opposite, back in the day: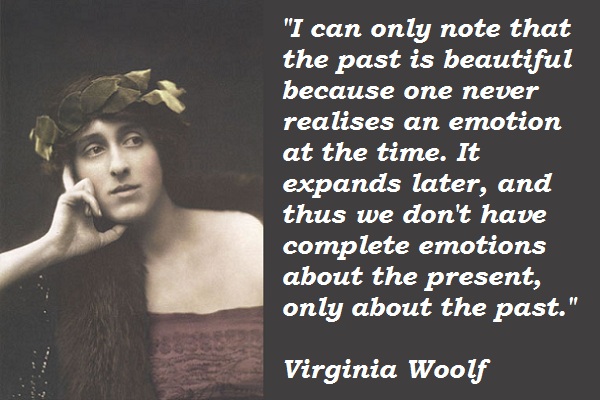 ---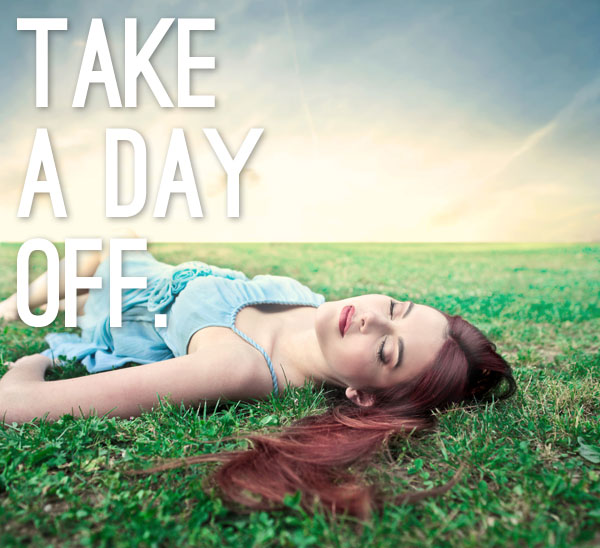 And, finally, for Visual/Viral Culture fans, a day of rest--we have been running around non-stop without a break, so let this Wednesday be a well-deserved day of rest. Go out to Hyde Park and see the Peter Pan statue! Venture out to Primrose Hill and see the remarkable sights of London from the city's tallest hill! Make a left at Hyde Park and walk down to Holland Park! A forest park in the middle of London! Say hi to the black bunnies for me! More updates coming soon!


31, JULY 2014 | THURSDAY
cineTREK©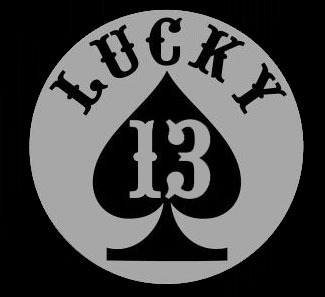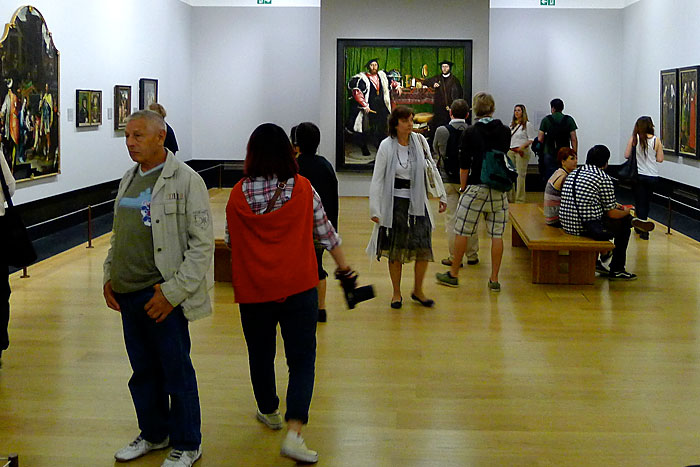 It is 11am bright and early Thursday morning and we meet on the steps of Manson Place for our cineTREK out to the National Gallery, the largest repository of world art this side of the Lourve--please prepare for your aesthetic junket by reviewing the art and artists housed there. I will lead you on a brief lecture on a couple of paintings, but the bulk of your time here will be an self-guided exploration in the history of art. As with your cineTREK to the Tate Modern, I want you to focus on two paintings, any paintings, your choice. This time however I want you to write about two works that "speak against each other" or that you view to be "in conflict". The National Gallery has free Art Lectures today, so we will meet in Room 16 at 1pm sharp to hear these two brief 15 minute presentations. For those of you who are super art-lovers, the National Portrait Gallery is right behind the National Gallery as is a gallery of shops selling collectable antiquities: books, music, movie posters. You are welcome to tag along with me if you want to check out these sites after we listen to the National Gallery lectures.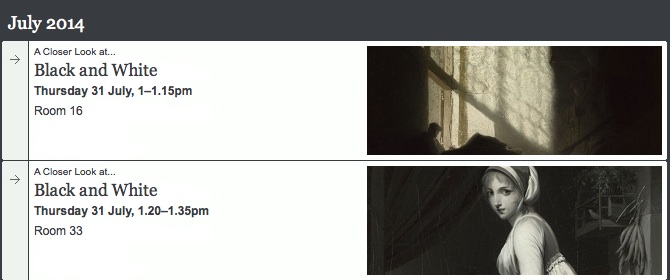 1, AUGUST 2014, FRIDAY
cineTREK©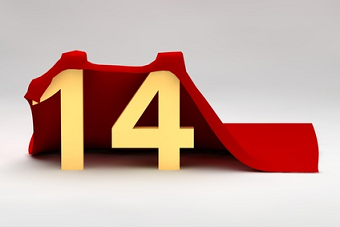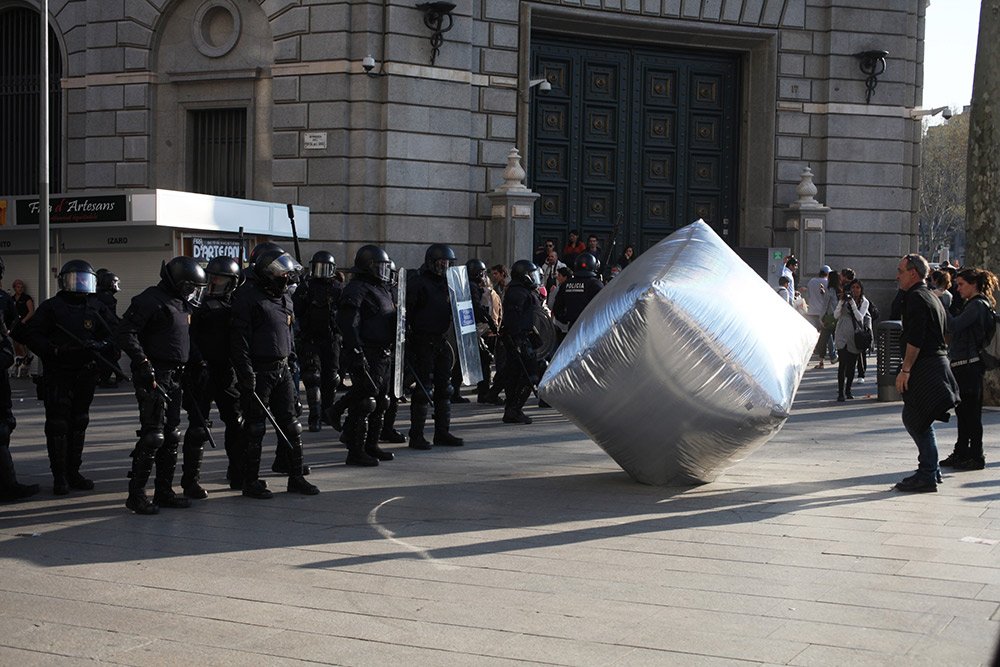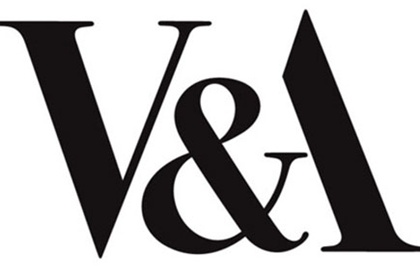 Can an object foment a revolution! Can an artist craft an artifact that changes the course of cultural history? That is the premise behind the new exhibit at the Victoria and Albert Museum, your next-door neighbor, practically, here in the Royal Borough of Kensington and Chelsea. We will scurry away from your flat steps around 11am and walk on over to the exhibition entitled DISOBEDIENT OBJECTS. If you are familiar with the OCCUPY movement and other recent social justice/community resistance movements, you'll know that objects, artifacts, and signs (the specialty of the V&A museum) are at the heart of these revolutionary efforts to improve the planet. The exhibit has its own blog that you can follow here. Your writing mission for this cineTREK is to spend a couple of hours at the exhibit at your own pace (and to check out the rest of the museum if you wish--it's

ginormous

!) and then to go out into London looking for an artifact on the streets (graffiti, etc) that might make a good entry for the exhibit you've just seen, that is, for you to find and document photographically a living, breathing "disobedient object." Look back through your photos, you may have taken one already (in Brick Lane, maybe) that would fit the bill. You should post this cineTREK in two places: on our blog; and on our group facebook page. DUE DATE: Thursday, August 7, 2014.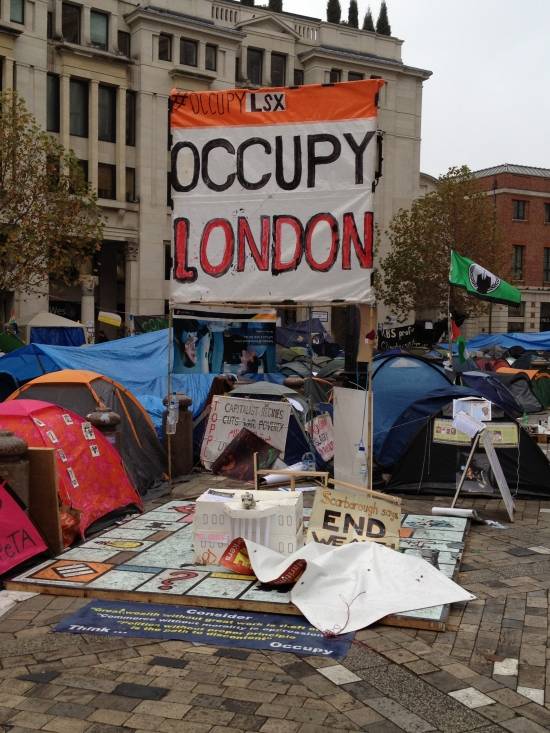 ---
cineTREK©

It is Friday night, August 1, 2014 and at 6:45pm and we venture out from the Manson Place flat out to the Roxy Bar and Screen for a taste of Quentin Tarantino's PULP FICTION. The Roxy is a London legend--one part night club, one part disco, one part cinema. One can never tell what's going to happen at the Roxy. The fee is only £4 and they have a reasonable menu as well. If you know for sure you are going to go, email me at memo@sdsu.edu by 12noon Friday so that I can try to book us a table. Never seen PULP FICTION? You are in for a wild ride! Your cineTREK blog posting for tonight should focus on the night culture of London--how does seeing a movie in a club change the dynamics of cinema. How does the site where we "imbibe" the spectacle alter our experience of the same?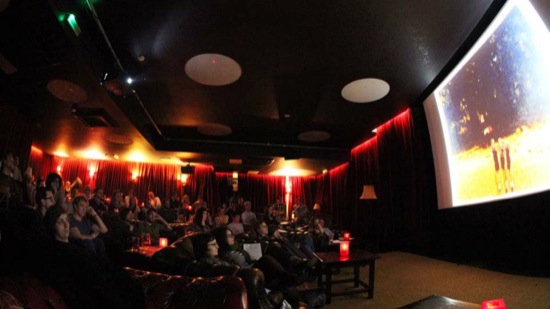 2, AUGUST 2014, SATURDAY



cineTREK©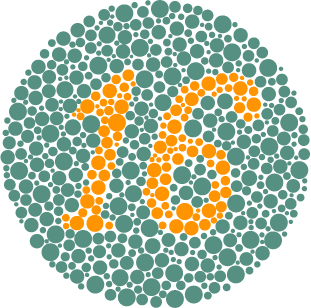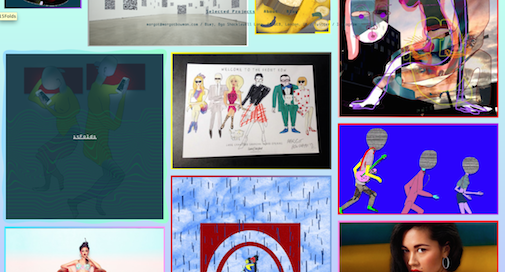 The society of the spectacle is in constant evolution as we transition from an analog to a digital cultural ether. All across London, webmasters, designers, artists, and intellectuals are collaborating in creating what will become our new "now" just on the horizon. A bunch of folks are gathering together at the House of St Barnabus for ART SOCIAL 14, a series of lectures, presentations, and performances. If you wish to go to the session entitled
DIGITAL DEMOCRACY
, from 3:30pm to 4:30pm, hit the image just below to get your ticket--it IS pricey at a little over £9. The lecture will feature a cast of trendsetters including
Margot Bowman
and
Joel Gethin-Lewis
. Your cineTREK writing assigment for this outing will include taking an idea or combination of ideas you encounter during the presentation and applying it to some London-based digital phenomena you have or will encounter here on our London Rocks adventure. Now that you are tube-pros, we will meet at the event located at THE HOUSE OF ST BARNABAS, 1 GREEK STREET, SOHO SQUARE, LONDON W1D 4NQ--the closest tube is Tottenham Court Road, but the nicest route is via the
Leicester Square Underground Station on foot
.

3, AUGUST 2014, SUNDAY
cineTREK©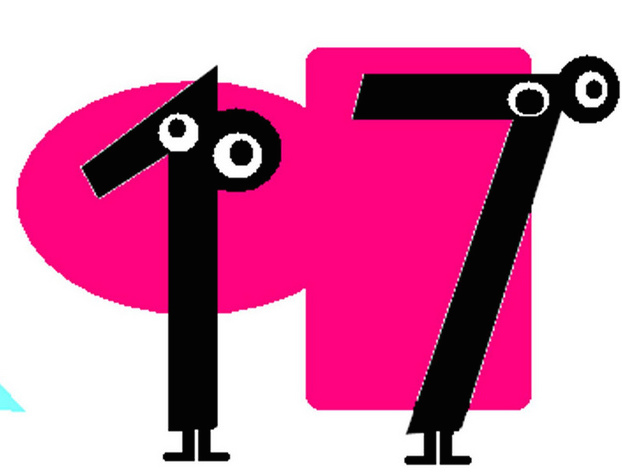 Today's taste of cinema comes from the United States and from Mike Myers who you probably know best as Austin Powers, but is featured today in a directorial debut of his latest film, a documentary called

Supermensch

--get your tickets online here if you wish, though we will be risking it by just going to the theatre located here without buying our tickets in advance. The only screening is at 2:45 and we will be meeting (and leaving) the South Kensington Underground station at 1:45pm (we will be waiting down the stairs in that area JUST BEFORE you get to the oyster/turnstiles).

Supermensch

is about the industry of entertainment (Hollywood, the music industry, money, agents, sex, drugs, and rock'n'roll). I understand that the cost of cinema is high here in London, but you really won't get a better, more honest snapshot of the business in 'show business' than this film--though, to be honest, the reviews

have been

mixed! Here's the trailer (use the direct link if there is no film-box below):


4, AUGUST 2014, MONDAY


Professor John Makey's class is today from 12:30pm to 2:30pm in the Oscar Wilde Room, Foundation House.


Right after class we will have the London Rocks Reception at the Imperial College Student Union Pub where the first drink is on FIE!

---
cineTREK©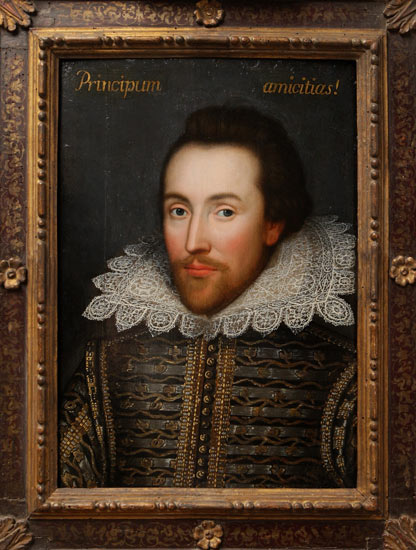 The Visual/Viral Culture of London was born in the Globe Theatre and the amazing imagination of William Shakespeare and his troupe of actors! Tonight we venture out to the Globe for the 7:30pm performance of Julius Caesar. We will leave the steps of Manson Place at 6pm for our journey out to Blackfriars Underground Station and our walk out to the Millennium Bridge and across the Thames for our date with the Bard and his merry players. You may want to get tickets in advance
here
--don't wait till the last minute as places will sell-out. I went for the Groundlings £5 ticket, but you are welcome to buy a seat if you wish. Also, you do not have to journey out to the Globe with us if you have other plans during the day that find you already out on the Southbank--just make sure you let me know you are there!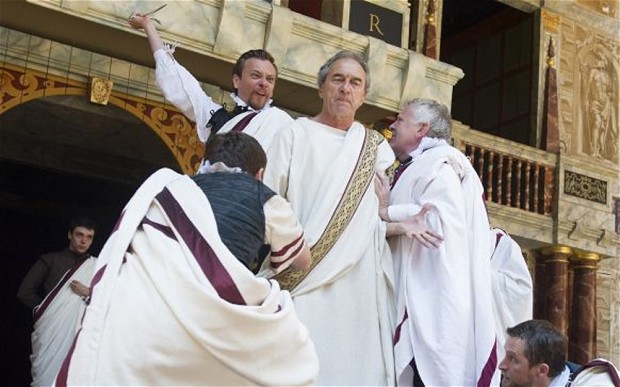 5, AUGUST 2014, TUESDAY



10am Tour of Parliament with Professor John Makey--BLC will meet John in front of Parliament near the public visitor entrance at 9:45am sharp. Your best bet is the Circle/District line to Westminster Underground Station--give yourself enough time be there on time. Here's a walking map from the station. We meet at number 8 on the map--the Cromwell Green Visitor's Entrance: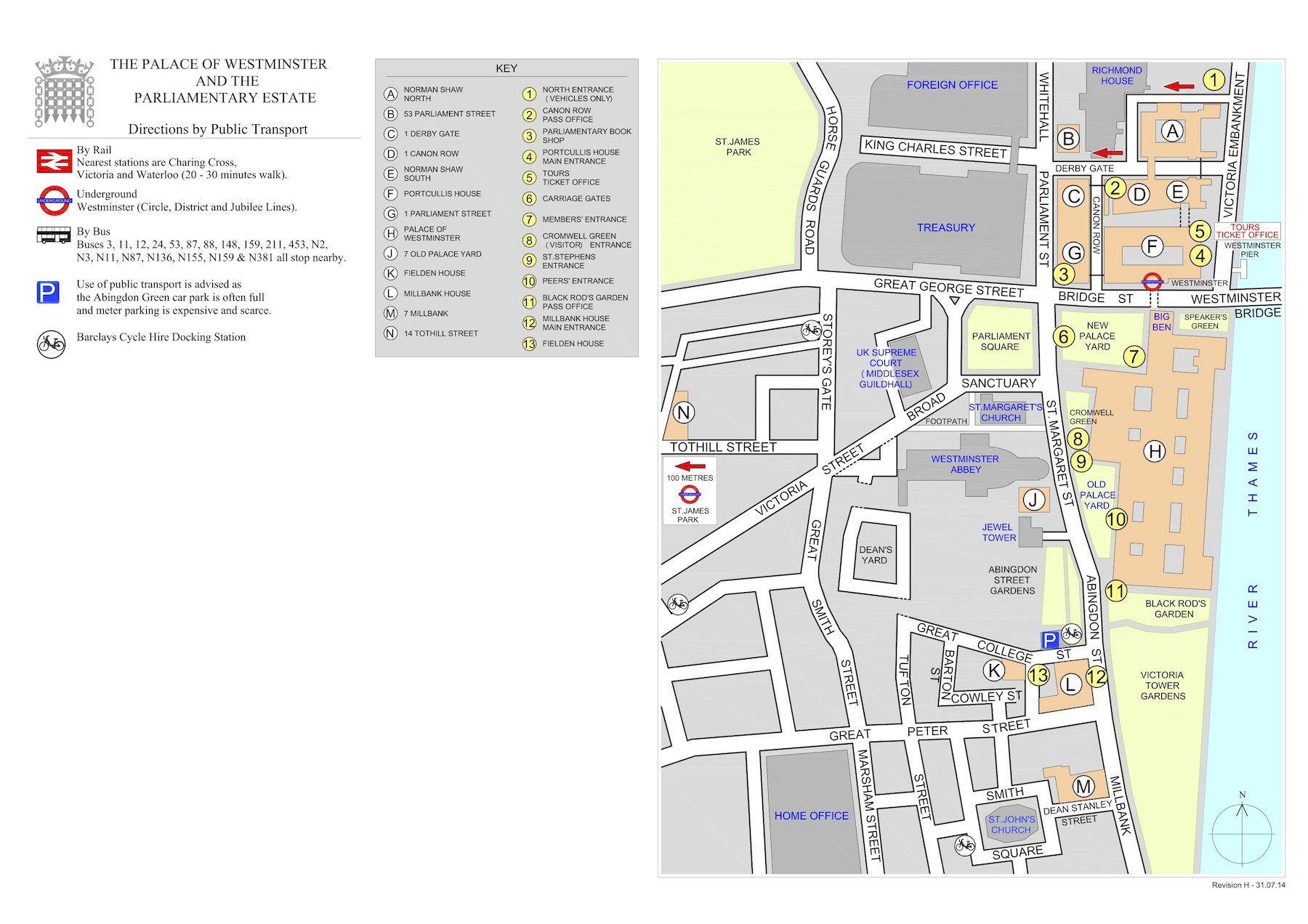 ---



Sadness reigns! It's your last regularly scheduled class with John Makey, this afternoon from 1 to 2:30pm.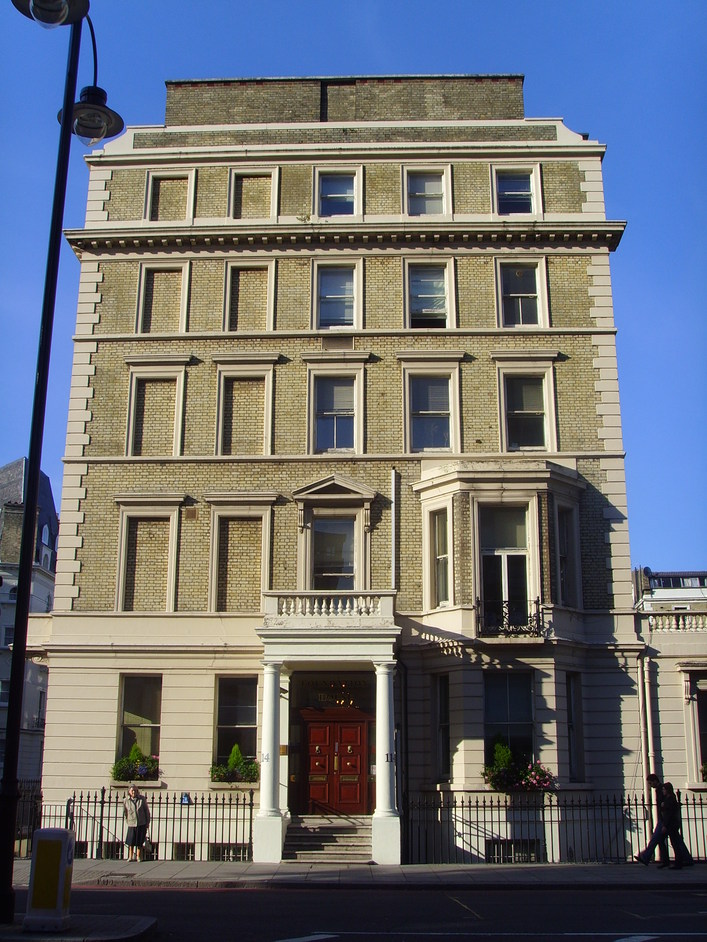 ---

cineTREK©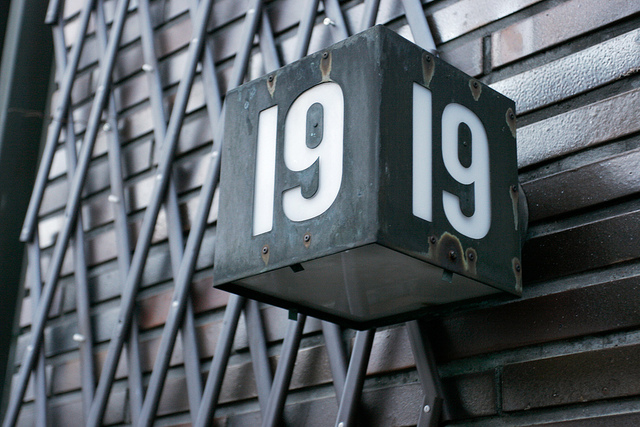 It is Tuesday nite and we head on out to the wilds of Islington for Quiz night at the Old Queenshead Pub. We will leap off the steps of Manson Place at 6pm for the ride out to the Angel underground station. We need to have at least 6 people to field a team and I think they charge £2 a head--I know we have enough geniuses to field a team that can compete and win this challenge. Imagine a cross between a pub and a game show on TV and you get a Quizzer, a staple of the London night life, and a cool spectacle as well. Maybe we could have teams like Wiese's Wranglers vs Nericcio's Nutters--it's really up to you and who decides to go!!!!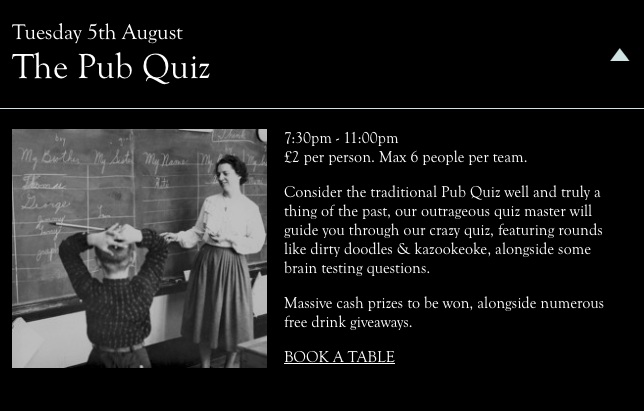 6, AUGUST 2014, WEDNESDAY
cineTREK©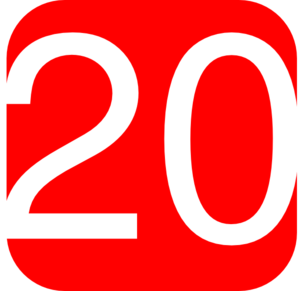 Are you ready to dive into the new digital you--what will you be like after experiencing ten more years of social media, streaming video, memes, animated gifs, and more snapchats than you can shake a stick at? That's what you are going to find out as you become one with DIGITAL REVOLUTIONS at the Barbican, an outstanding new installation that should prove to be one of the highlights of your London experience--again, the admission price may seem steep, but you've already invested tons of money changing your life, so why not throw caution to the wind and blow your mind with this highly touted exhibition? For more on the exhibition, go here: https://www.barbican.org.uk/artgallery/event-detail.asp?ID=15608

Here's the description from the Barbican webportal: "

Digital Revolution is the most comprehensive presentation of digital creativity ever to be staged in the UK. This immersive and interactive exhibition brings together for the first time a range of artists, filmmakers, architects, designers, musicians and game developers, all pushing the boundaries of their fields using digital media. It also looks at the dynamic developments in the areas of creative coding and DIY culture and the exciting creative possibilities offered by augmented reality, artificial intelligence, wearable technologies and 3-D printing. ∂The exhibition includes new commissions from artists Umbrellium (Usman Haque and Nitipak 'Dot' Samsen), Universal Everything, Minimaforms (Theodore and Stephen Spyropoulos), Susan Kare (Mac Paint designer), global music artist and entrepreneur will.i.am, Yuri Suzuki, Pasha Shapiro and Ernst Weber as well as DevArt, a major new collaboration with Google exploring creative coding. The show also features work s by Oscar-winning VFX Supervisors: Paul Franklin and his team at Double Negative for Christopher Nolan's groundbreaking film Inception as well as Tim Webber and Framestore's innovative visual effects behind Alfonso Cuarůn 's Gravity

."

We will leave the steps of Manson Place at 11:10am for the ride over to the Barbican--you must book your visit in advance. I have tickets for the 12noon showing, so it would be good if you booked quickly so that we could all experience the show together.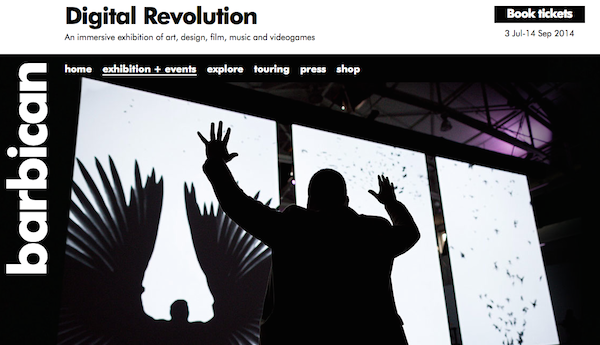 ---
cineTREK©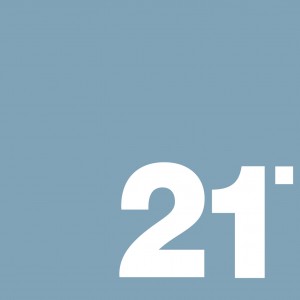 UPDATE: This is now an "auto-cineTREK©" and can be completed at ANY London area theatre!



It is evening and we meet at the Notting Hill Gate Theatre (where we saw BOYHOOD) for Michael Gondry's new film MOOD INDIGO--Gondry is the director of SCIENCE OF SLEEP and ETERNAL SUNSHINE OF THE SPOTLESS MIND and is a true 21st century student/practitioner of surrealistic motion pictures. And, like a true surrealist, he is not someone who merely bends reality to produce weird/sensationailistic spectacles; rather, Gondry is a director who embraces the irreality of film, someone who wars artistically against a cinema (hello Hollywood!) that is sometimes be

only

a bundle of trite cliches/tropes. Wednesday evenings screening is at 6:15--try to get there a little early and let me know you are there so that I can get your name down on my roster. Tickets and more info here; map to the Gate from your posh

casa

here. After class, if you still have some energy, we will walk back to The Builder's Arms pub for a pint and a brief discussion.


7, AUGUST 2014, THURSDAY
cineTREK©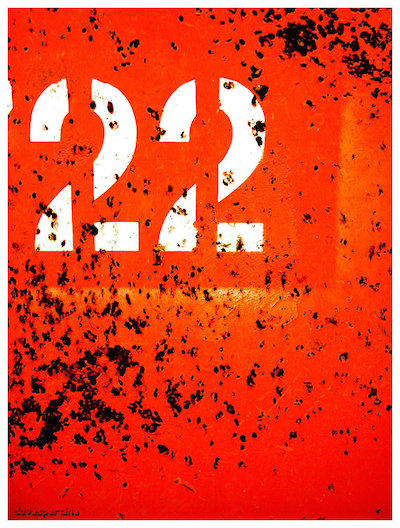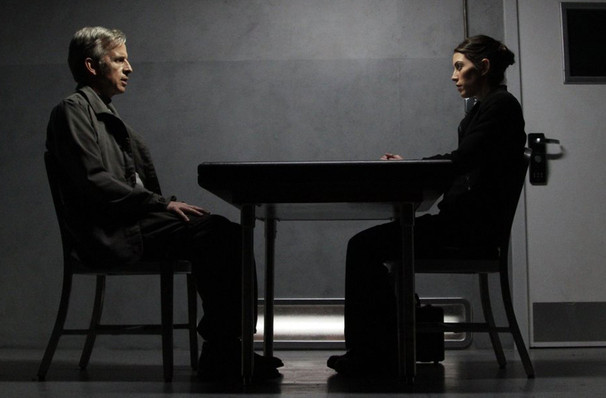 It is Thursday and we find ourselves at the Royal Court Theatre for a matinee performance of THE NETHER. The show is at 2:30 and you should buy your tickets in advance here:
http://www.royalcourttheatre.com/whats-on/thenether
(scroll down to the Thurs 7 August matinee listing)

The Royal Court Theatre is right outside the Sloane Square stop on the Circle/District line--exit it the station and it is on your right!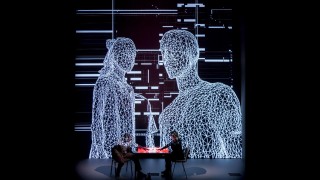 THE NETHER is yet another cineTREK that focuses on spectacles in the age of the internet where everyone traffics in alleged anonymity whilst always already under surveillance. Where THE MATRIX was a sci-fi dystopia, THE NETHER is very real and very contemporary. Whilst it is not cheap, I hope you will consider adding this cineTREK to your listing of London adventures. Here's a review of the play from TIME-OUT--do beware that it has spoilers!



---
Deadline Notification!!!!!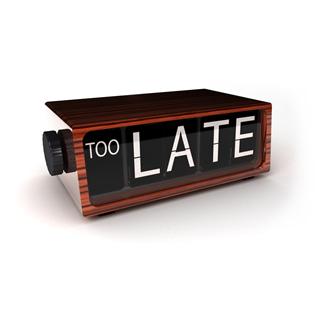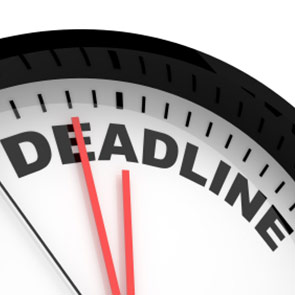 All written cineTREKS must be posted to your cineTREK blogpage by 11:59pm, Saturday, August 9, 2014.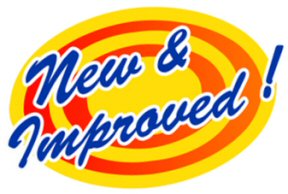 optional on-your-own-cineTREK©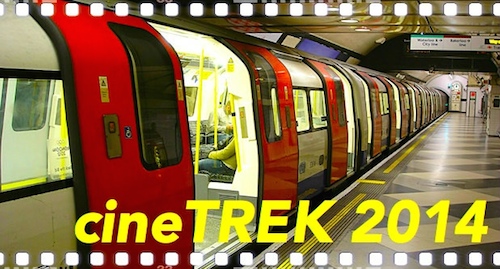 Presently,
Wunderground
is exploding on the Southbank! You go to
LIMBO
any night this week, take a picture of yourself at the performance, and include a digital photo of your ticket along with your 500-word essay posting on something regarding the spectacle of LIMBO or the visual arts strategy of the LIMBO ensemble, something along those lines. Post this essay on your blog along with the selfie and the ticket photo--all due by 11:59pm, Saturday, August 9, 2014, as noted just above...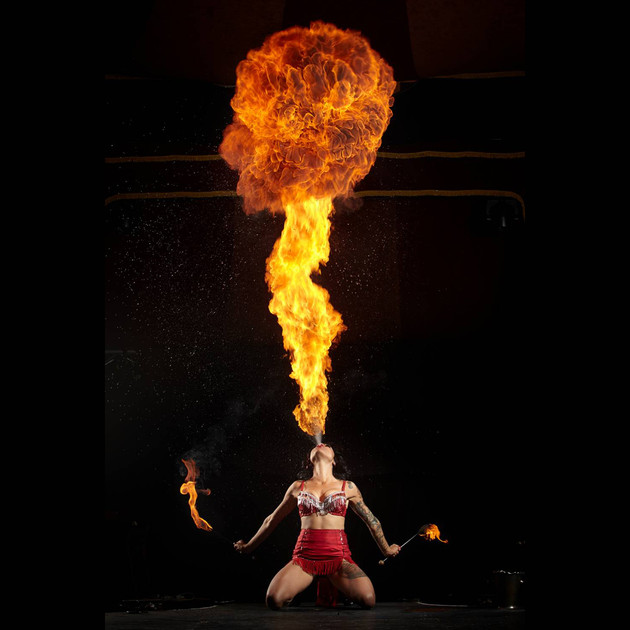 8, AUGUST 2014, FRIDAY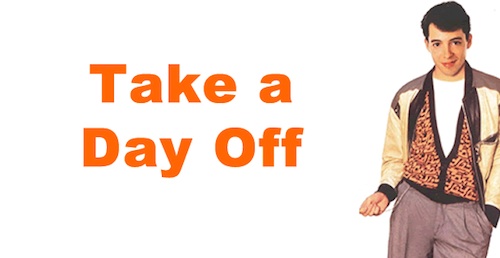 9, AUGUST 2014, SATURDAY
cineTREK©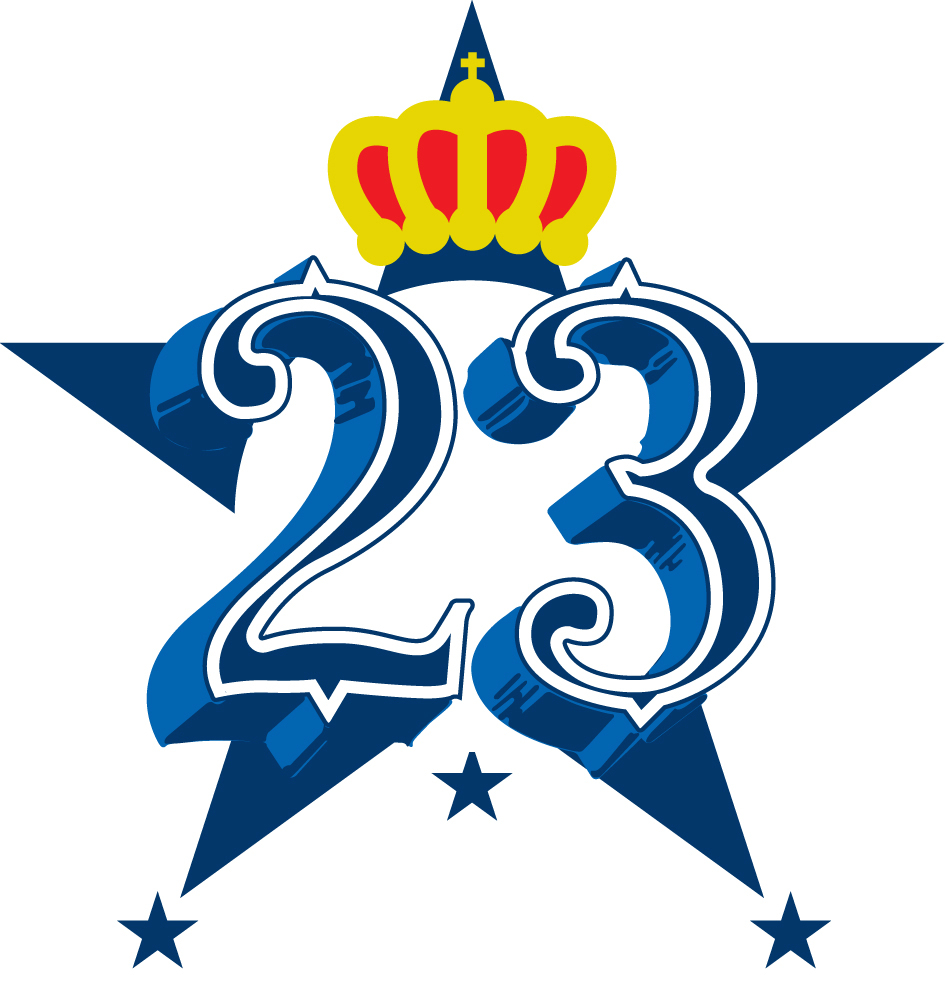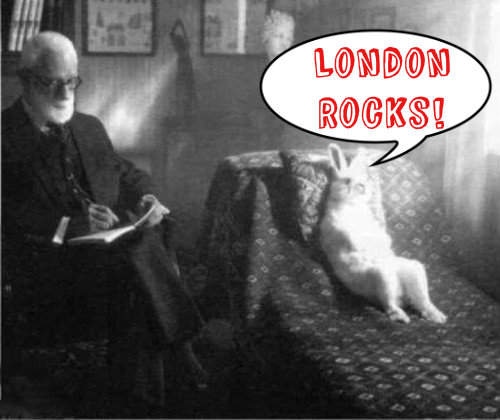 It is Saturday at 11am and we are off on our final cineTREK for Summer 2014--an afternoon trip to the Saatchi Gallery at Sloane Square, the Freud Museum, and, last but not least, a final toast at my favorite pub, the Holly Bush in Hampstead. Our day begins for the last time on the steps of your beloved home-away-from-home, Manson House at 11am. From there, we are off to the one and only Saatchi Gallery at Sloane Square--after about an hour or so (so YES, you can wander and this district is posh, eclectic, and cool), we will set off for the famous Freud Museum--in his last year of life, Sigmund Freud, harassed and threatened by the Nazis, finally gave in, and opted to leave his beloved Vienna for the safety of England. Following a harrowing journey, the Freuds set up shop in Mansfield Gardens. Why Freud for our finale? Along with Roland Barthes in France, Freud was probably one of the most influential "Scientists of the Sign" that lived and theorized in the 20th century. His theory of dreams, a roadmap to reading the unexplored territories within our own psyche, were also a semiotic goldmine, a set of analyses that allowed for more profound understanding of how images direct our relationship to the world without, that we are, in a way, slaves to spectacle-initiated events--memories, reveries, traumas, etc. Here's a taste of a work on Freud and some of his own writings if you dare.

After leaving Freud's house, we will venture north to my favorite pub in all London, the Holly Bush, for a final get together and farewell.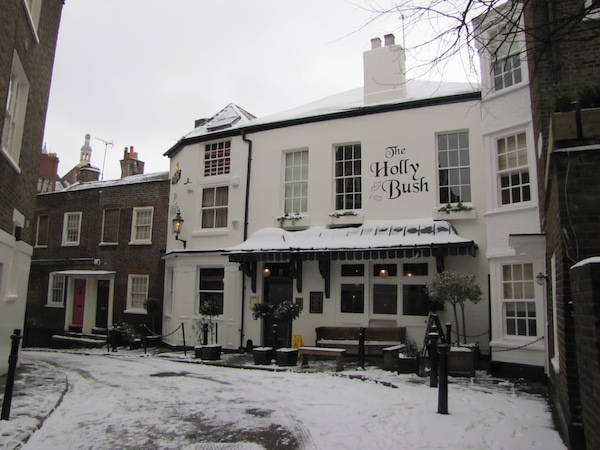 10, AUGUST 2014, SUNDAY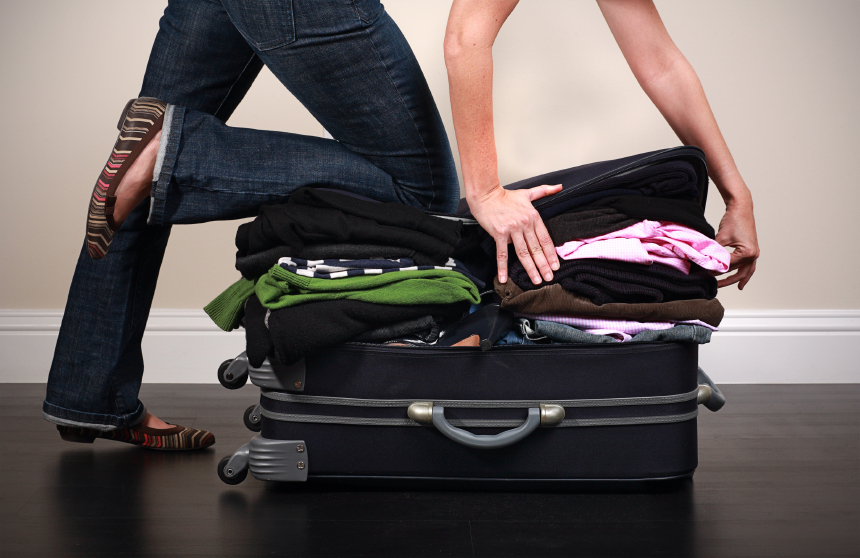 11, AUGUST 2014, MONDAY

HOMEWARD BOUND!!!!

THANKS FOR AN AMAZING SEMESTER ABROAD!!!! Be sure to give yourself enough time to get to Heathrow on time on the Picadilly Line--if you are on the group flight!!!!