Required Texts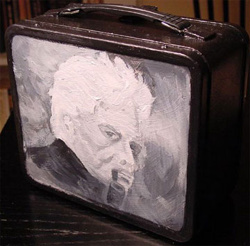 Working LIST of required TEXTS
1. Memoirs of the Blind
2. Derrida for Beginners
3. Archive Fever
4. Taste for the Secret
5. Rights of Inspection
6. Jacques Derrida (Religion and Postmodernism Series) with Geoffrey Bennington
7. Paper Machine
Links above are just for reference--i get NO amazon kickbacks; use the campus bookstore or multi-site search engines like this one or this one for the best deals.
Seminar Expectations
This is a graduate seminar--and you, Derridean seminarians! My expectation is that you enter our room each monday READY to teach the material; that is, prepare each week as if I have developed chronic laryngitis and YOU have been tapped to lead discussion. Absences in graduate seminars is not tolerated--so do please notify me in advance if you intend to miss our Jacques-focused gatherings.
Paper Expectations
This being a graduate seminar, it is, as you might anticipate, EXPECTED that you will produce a scintillating piece of rhetorical excellence in the course of the semester; far be it for me to dash your hopes of this situation. To that end, you will submit to me Monday, December 5, 2005 in our seminar, a well-researched, nicely crafted, exquisitely honed critical essay anywhere from 15 to 20 pages.
What will this beautiful essay be about?
That's the fun part! Consider the obvious: you are a graduate student.
What does that mean?
It means that you are a scholarly apprentice of sorts. You are one in a long line of individuals who aspire to scholarship, and, in the case of this class, a Derrida-traced exegesis of the first order.
Like it or not one of the things which will determine whether or not you have what it takes to get past the gates at the ivory tower is your scholarly writing.
It used to be that writing for literary journals was an extended exercise in pain and self-abuse. But the field is changing and so are its journals.
When you arrive December 5 at 3:30pm, your fatigued palms will be holding a 15 to 20 page essay (please don't write past 20 pages, quantity is never an attractive proxy for quality). The essay should be typed, double-spaced and carefully proofread. It should not have any special cover page or plastic cover--a staple or paper clip in the upper left hand corner is fine.
That is the easy part. How will you go about imagining this essay?
Please have your essay derive or be based in large part on a text, author, director, theme, genre which is part of the required material for our class. Derrida being our focus, I imagine our Algerian guru will make MORE than a cameo appearance in your essay; that having been said, however, I am also open to you conceiving of your submission to me as a draft chapter from your Master's thesis, or a possible submission to critical journal.
Footnote vs. endnote? MLA style vs. Chicago Style?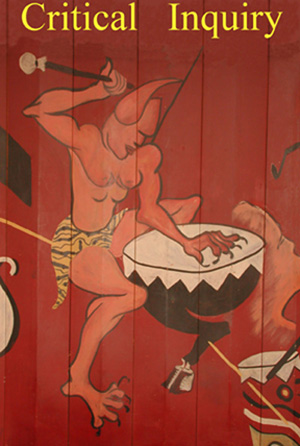 These controversies have been solved for you in advance. As part of your assignment, I want you to immerse yourself in the variety of journals now publishing essays in literature, philosophy, film studies, cultural studies, comparative literature and contemporary studies in comparative cultures. You may complete this immersion here in Love Library, at USD or (better/prettier) or UCSD. Some pretty good journals include: BOUNDARY 2, DIACRITICS, CRITICAL INQUIRY, SOCIAL TEXT, PMLA, SOUTH ATLANTIC QUARTERLY, CAMERA OBSCURA and CINEMA JOURNAL.
Think of your DERRIDA essay, then, as an exercise in role playing--any question you might have about format, tone, styles, footnoting tactics and the like will be answered by the editorial policy of the journal you select as your guide.
Do please submit WITH your DERRIDA essay, a copy of one essay from the journal you have selected. Do note that our library has great, full-text, online journal archives like PROJECT MUSE and JSTOR.
If you have any question as to the appropriateness of a journal just give me a call or pull me aside and ask me.
What can you write on? Well just about anything. I imagine the best exercise will be to throw all your books and notes on a table, think about what are some of the provocative Derridean issues which have stayed with you and then head off to the library and those endless stacks of scholarly journals. By the time you've paged through all those journals and get back to your books and notes, you'll have a firmer grasp on the goals of your Derrida-filled analytical adventure. You'll also probably have a headache--welcome to Academe.