Anth 439: London EYES
syllabus
21st Century UK Literature, Film, Anthropology, Art, and Theatre Today
Faculty: Dr. William Nericcio

---
Anthropology and Film: the study of man meets tinsel town's spoor; a great and lasting social science runs headlong into the silver screen here on the streets of London. And we, there to watch the impact. Our four-week long adventures assumes no experience in the field of anthropology, nor does it assume you know the difference between pulling focus, harassing a key grip or calling "speed." Lastly, we most certainly do not not assume a command of the streets of London.
What do we assume. A curiosity. Wait, that's too lame. Not a "curiosity" but a thirst, a passion, a lust for new knowledge, novel insights, and disturbing spectacles.
The films that make up our class are a hodge-podge of visual delights--both films that feature London and the United Kingdom, and classic and independent films seen in some of London's amazing movie palaces.
Our course this term will be a moveable feast as we prowl across London in search of cutting edge, classic, and even, in a few cases, older art in order to gauge what drives the aesthetic imagination and post-colonial legacy of arguably the ARTS metropolis of Europe. While this is a literature class, and there will be a fair amount of reading, the bulk of our seminar on wheels will be taken up with outings to the amazing number of arts altars dotted across the London landscape. Keep in mind that while we will toe the line and do as the SDSU Anthropology catalogue mandates--attending to "signs and proxemics, cultural prerequisites, kinship and social organization, and law and value," we will also focus more broadly on the cultural tendencies of film and culture in London. There are no prerequisites for this class and it is open to all majors. Do please note that several of the junkets listed below DO HAVE ADMISSIONS fees and that said FEES WILL NOT BE PAID BY THE FOUNDATION; that having been said, every measure will be taken to assure that this experiment in aesthetics, pedagogy and travel will be no more nor no less expensive than a regular class back in sunny San Diego.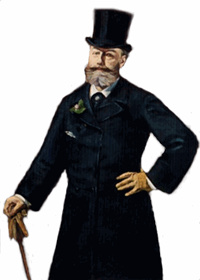 FlâneurTREKS
The class is designed in an innovative fashion in order to accomodate your busy schedules in and around London. Here is how it works and how your grade will be determined: on average, a typical CSU class that rewards students with 3 units for their work, takes about forty-five hours of classroom time each semester. Summer sessions are no different, hence to ensure you get the most bang for your buck, our course asks that you select from a menu to be announced. There will be MORE than 140 hours of field trips, screenings, gallery chats, etc. listed there; that gives you some freedom in selecting which course "texts" fit in with your busy schedule. We will call These outings FlâneurTREKS--altering somewhat, the French word FLANEUR, that Walter Benjamin made famous in his critical cultural studies. Each TREK will have a value we will call cineSNACKS®--a fusion of the term cinema and scoobysnack! You will need to accumulate 45 cineSNACKS to fulfill your course requirements. Note that I have trademarked the term in case someone wants to steal our catchy concept and make a mint off us! For Benjamin, a flâneur, was a cultural voyeur, someone who took in all the sites, like a tourist, but with a more critical eye, a more analytical worldview. Our goal will be to be the ultimate London flâneurs!.
Reading Assignments
Required Reading:
1. WAYS OF SEEING by John Berger; I recommend FOYLES bookshop! The best old bookstore in London. There is a Waterstones as well here and there through London. Online in the UK, WITH FREE SHIPPING try bookfellas. Foyles/113-119 Charing Cross Road.
2. Strain, Ellen, "Exotic Bodies, Distant Landscapes: Touristic Viewing and Popularized Anthropology in the Nineteenth Century," Wide Angle - Volume 18, Number 2, April 1996, pp. 70-100 - Article
FREE via PROJECT MUSE; go here and use your SDSU REDID--10p a page to print @ metrogate.
3. Also read this review and article..
Writing Assignments (Online!)
All writing assignments will be posted on your site. All students will be free to offer reviews, commentaries and critiques based on prompts from the Professor as well as random comments you might want to pitch in response to other students's writings; I, too, will be holding forth in this cyber forum and the students are especially encouraged and challenged to submit comments regularly (at least 2 entries a week). Grades will be assigned for these entries, so quality, of course, will be AS important as quantity.

Grade Breakdown
45 cineSNACKS UNITS 50%
Online Writing Prompt Responses 40%
Take Home Final/Assessment 10%
Office Hours
I will not be keeping regular office hours at Foundation House, but I am readily available via email, memo@sdsu.edu, and will be happy to meet with you at your convenience. While at FIE, my work number is (020) 7591 7764 ext:224; I can be left messages at this address.
ANTH 439: (3 units) Cultural Comparisons through Film. Principles of cultural anthropology to include signs and proxemics, cultural prerequisites, kinship and social organization, and law and values. Feature and documentary films. (Dr. William Nericcio) [This course fulfills SDSU upper division explorations under area B - Social and Behavioral Sciences as well as cultural diversity requirements.]