Fall 2002 | COMPARATIVE LITERATURE 445


Portraits Masks & Signatures
Textual & Sexual Politics in Latin American Literature and Film
Thursdays 3:30 to 6:10
Prof. Bill Nericcio, 594-1524
tex.tu.al \'teks-ch*(-w*)l\ \-e-\ aj [ME, fr. ML textus text] : of, relating to, or based on a text - tex.tu.al.ly av [text \'tekst\ n [ME, fr. MF texte, fr. ML textus, fr. L, texture, context, fr. t]extus, pp. of texere to weave - more at TECHNICAL 1a1: the original written or printed works and form of a literary work 1a2: an edited or emended copy of an original work 1b: a work containing such text 2a: the main body of printed or written matter on a page 2b: the principal part of a book exclusive of front and back matter 2c: the printed score of a musical composition 3a1: a verse or passage of Scriptures chosen esp. for the subject of a sermon or for authoritative support (as for a doctrine)].
sex.u.al \'seksh-(*-)w*l, 'sek-sh*l\ \'seksh-(*-)w*-le-, 'seksh-(*-)le-\ aj [LL sexualis, fr. L sexus sex] 1: of, relating to, or associated with sex or the sexes ~ differentiation ~ conflict 2: having or involving sex ~ reproduction ~ spores - sex.u.al.ly av
In the critical discourse of our UnitedStatesian popular press, much time and much printed space has been allotted to discussions of the violent, unpredictable histories to be found in "Latin America"--usually with little or no discussion of the role the United States has had in nourishing this ostensibly congenital instability. Carefully reading through select examples culled from the literatures of the Americas, this class will try to look anew at Latin America and try to unlearn much of what it is we have learned before about this ostensible collectivity of nations somewhere south of the US/Mexican border. But how to "look anew"? How to see that which we already 'know' so well?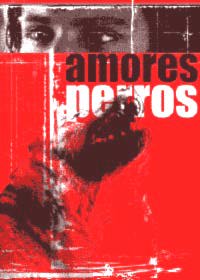 Our remedy, our 'pharmeceutical' tactic will be to emphasize two related themes: the textual and the sexual--and one does not have to be a disciple of James Joyce's Ulysses, Junichiro Tanizaki's The Key, or, even, Dante's Inferno to know that worlds "textual" and "sexual" have much to do with sustaining each other. Ideas of Latin America and the erotic are right at hand when it comes to stereotypes--probing further, past the veneer of lurid stereotypes one finds that an inquiry into the films and novels of Latin America with some sensitivity to issues erotic, DOES provide us with a constructive and provocative lens with which to guide our aesthetic expedition
This tour of nations and authors will also introduce us, remind us really, of how little it is we know of our alleged "neighbor," prospering and decaying, growing and de-volving, south of the Rio Grande River. We know the mask, we have seen the portrait, but through these outrageous sometimes difficult novels and films we will probe these diverse identities, these elusive sensual signatures.
REQUIRED TEXTS

GALEANO CENTURY OF THE WIND (MEMORY OF FIRE TRILOGY 3
GARCIA MARQUEZ CHRONICLE OF A DEATH FORETOLD (RANDOM
FUENTES CRYSTAL FRONTIER (HARCOURT)
ESCANDON ESPERANZAS BOX OF SAINTS
ALCANTARA FRIDA KAHLO & DIEGO RIVERA (PRESTEL)
LISPECTOR HOUR OF THE STAR (NEW DIRECTIONS)
DORFMAN HOW TO READ DONALD DUCK
ARQUETA LITTLE RED RIDING HOOD IN THE RED LIGHT DISTRICT

THESE FILMS, AMONG OTHERS TO BE ANNOUNCED, WILL BE SCREENED FREE OF CHARGE IN THE CLASS

GUTIERREZ ALEA MEMORIES OF UNDERDEVELOPMENT
JOHN SAYLES MEN WITH GUNS
ALFONSO CUARóN Y TU MAMá TAMBIéN
ALEJANDRO GONZáLEZ IñáRRITU AMORES PERROS

HIGHLY RECOMMENDED AS WELL? CLICK HERE!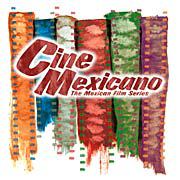 Readings/ Watchings
The class will be run as a seminar. You are expected to enter the room each week having completed the reading assigned for that day. The readings will be demanding--it is up to you to assure that time is available for careful preparation for class. On the plus side, several weeks we are watching films in class leaving you time to catch up and/or get ahead in you readings. If you have not finished your reading for the day, please do not make plans to attend the class.
Attendance
Only serious students are asked to consider this seminar. The expense of the materials and my high expectations of your committment to our intellectual collective make this a poor place to be if you are looking for easy credit hours. In addition, given that we meet only once a week, I will allow only two unexcused absence for the semester. If you are absent more than two classes, I will have to start chopping away at your grade: As will morp into Bs, Bs into Cs and so on.
Writing Requirements
You can expect several in-class short writing assignments based on your reading for a given day. There will be one 8 to 12 page essay based on one or more of the texts surveyed for the semester--this will be due in November (details to follow). There will also be a comprehensive final. note: Students should not anticipate the indignity of a "pop-quiz" unless it is apparent that the assigned readings have not been carefully prepared.
Office Hours
The worst thing about a large state university is that it encourages anonymity--you are a number filling a requirement. This nation outlaws this practice. I expect to meet you during the course of the semester--I will be less effective as a teacher if I work in a room of strangers. Make plans to take advantage of office hour appointments either alone or in groups. Also I encourage you to meet the people who are sharing work with you. Do not hesitate to prepare material in groups or to work with others--this is the key to true learning. I will have two sets of office hours this term: regular office hours and TENNIS office hours. My regular office hours are from 2 to 4 on Monday afternoons in AH 4117; my tennis office hours are on the SDSU courts from 7:30 to 9 Tuesday and Thursday mornings. My phone number is 619.594.1524 and my email address is memo@sdsu.edu
FIRST READING ASSIGNMENT
Tuesday September 12, 2002; read to page 203 in Galeano's Century of the Wind opus.
FIRST WRITING ASSIGNMENT
Write three entries, Galeano-style, that document events of the last five years. Try to mimic Galeano's tactics/tone/wit with precision and IMAGINATION.